Billy Joe Saunders: British Boxing Board of Control to discuss Twitter comments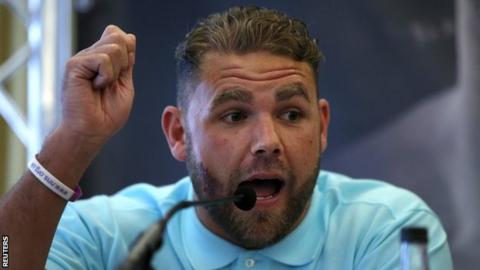 Comments made on social media by WBO middleweight champion Billy Joe Saunders will be discussed by British boxing chiefs at their next meeting.
Saunders, 24, posted an image on Sunday of a shop worker wearing hoop earrings, long hair in a ponytail and stubble.
He received criticism on social media after describing himself as "confused" by the worker's appearance.
Saunders replied to some of the tweets and has since said he is not homophobic but that he will not apologise.
The British Boxing Board of Control said it was "aware" of the comments and would "consider the matter" at its next meeting.
Saunders is undefeated in 24 fights and was due to defend his title this weekend in London but the contest was postponed when his opponent was arrested in early June.