Lee Selby eyes fresh start after Welsh boxer's time of grief
Last updated on .From the section Boxing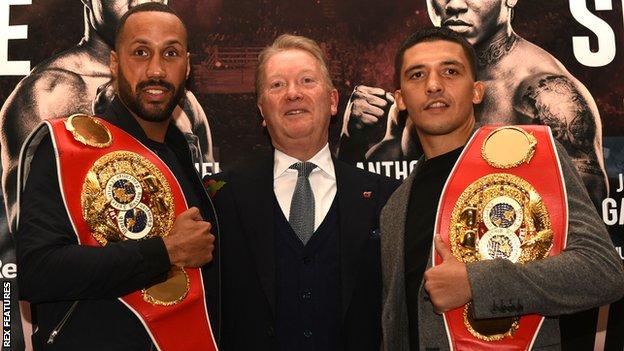 Lee Selby is determined to put his personal heartbreak behind him when he makes the latest defence of his IBF featherweight title on 9 December.
Selby's grandfather, Peter, then died a week after his mother following a battle with Alzheimer's.
"It's been tough: my grandfather passed away as well, so it's been tough," said the Barry boxer.
"He was my number one fan. He didn't come to shows so much as he got older; he got a bit sick so couldn't really follow me around.
"I haven't had any luck in anything, in boxing, in life in general, so hopefully now my luck is changing."
The Selby family had already faced the death of oldest brother Michael in 2008, after he fell into a river in Weston-super-Mare.
But Selby - whose brother Andrew is closing in on a WBC flyweight title shot - is looking ahead to what he hopes is a happier 2018.
After his December defence at London's Copper Box Arena against an as yet unconfirmed opponent, Selby will fight mandatory challenger Josh Warrington at Leeds' Elland Road next summer.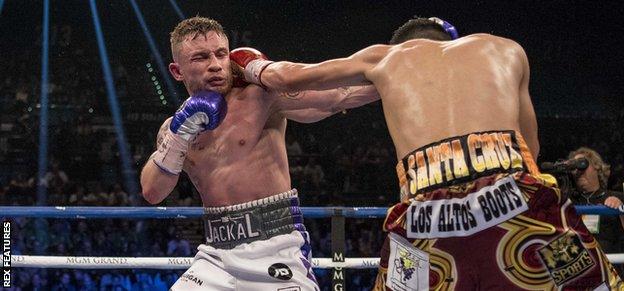 Thereafter there is the potential for his long sought-after match-up against former WBA featherweight champion Carl Frampton.
That has become increasingly likely given that the Northern Irishman and Selby are both working with promoter Frank Warren, with a bout possibly being held at Belfast's Windsor Park.
"I wanted the big fights so I went to America in the hopes of securing a big fight but again, that luck thing kicked in, I didn't get any luck and I didn't secure a big fight," Selby added.
"I'm not the type of person who gets frustrated. I stay professional, stay in the gym, keep working and I'm confident the big fights will come.
"It's not just Frampton, I just want to be involved in the big fights. I'm world champion, you'd expect people to be calling me out left, right and centre.
"I'm starting to believe (people are avoiding me). I'd say, 'don't be silly, why would they avoid me?'. Now I'm starting to believe that, I can't tie down a big fight.
"Frank (Warren) has, apart from myself, the best featherweights in the country - Warrington and Frampton - so those fights are a lot easier to make now."