Curtis Woodhouse questions 'morality' of boxing after Scott Westgarth death
Last updated on .From the section Boxing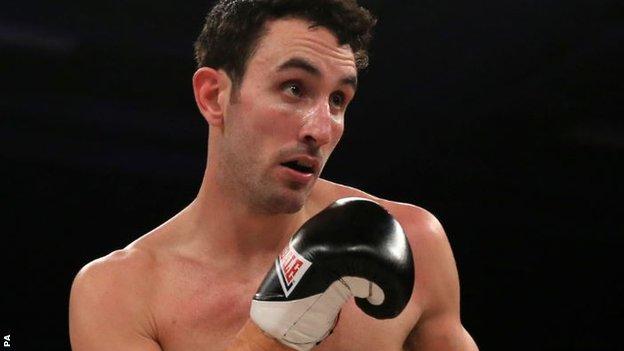 Curtis Woodhouse says the death of Scott Westgarth makes him "question the morality" of boxing, but he would never advise anyone to stop the sport.
Westgarth died in hospital at the age of 31 after falling ill following his victory over fellow Englishman Dec Spelman in Doncaster on Saturday.
The rest of the programme, due to be headlined by former footballer Woodhouse, was cancelled.
"Boxing gives far much more than it takes away," said Woodhouse, 37.
The former British super-lightweight champion had been due to fight John Wayne Hibbert in a Commonwealth light-welterweight title eliminator in Doncaster.
"It's a dangerous, unforgiving sport," he told Radio 5 live. "When you think about what you are training to do, you second guess everything, you question the morality of what game you are in.
"You do think, what am I doing? There has got to be more to life than what I am doing."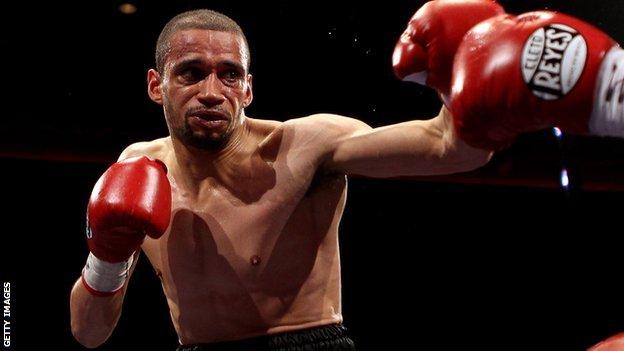 But the former Sheffield United and Birmingham City midfielder, who has 24 wins from his 31 fights, added: "It is an incredible sport.
"The British Boxing Board of Control are the best in world, it's as safe as it possibly can be.
"Accidents always happen when you have got two trained athletes punching each other in the head - that's the harsh reality and it's tough to get away from."
Woodhouse, was asked if he would advise former England defender Rio Ferdinand to rethink his fledging boxing career.
He replied: "I would never advise anyone to step away from boxing. I have seen the impact it can make, good and bad, and the good so far outweighs the bad.
"It is difficult to justify what we do sometimes, it's a brutal and unforgiving game and people lose lives, and Scott paid the ultimate price on Saturday, it is sad for everyone involved in it."