World Series Boxing: British Lionhearts 3-2 France Fighting Roosters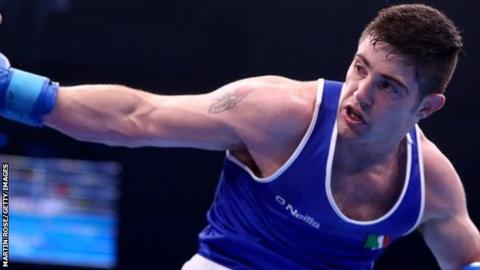 The British Lionhearts came from behind to beat France Fighting Roosters 3-2 in the World Boxing Series in Newport.
Matches in the 12-team event, which features boxers from Europe, Asia and the Americas, consist of five bouts over five rounds.
Will Cawley and Dzmitry Asanau lost their fights against Daniel Asenov and Sofiane Oumiha, before Carl Fail pulled one back against Kevin Julien Bertogal.
Joseph Ward got the first knock out of the night against Bakary Diabira.
It set up a final match decider which saw Britain's Solomon Dacres beat Mihai Nistor on points.