David Florence wins World Cup gold in Slovenia
Last updated on .From the section Canoeing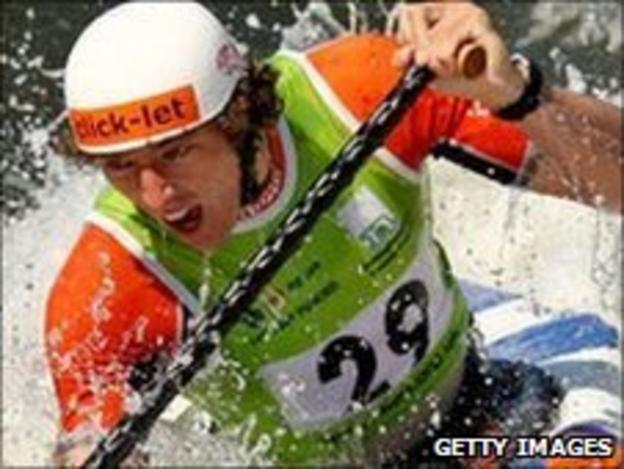 Scottish paddler David Florence began slalom canoeing's World Cup season in excellent form with a gold medal at the Tacen course in Slovenia.
Florence won the men's C1 (one-person canoe) category but team-mate Campbell Walsh had to settle for fourth in the K1 (one-person kayak) final.
"It's been a long time coming to get a medal again in the C1," said Florence, who won Olympic silver in 2008.
"It gives me great confidence going into the rest of the season now."
Florence, 28, has medal-winning form in Slovenia, having taken World Championship bronze in the C2 (two-person canoe) event alongside Richard Hounslow last year.
The duo may represent Britain's best chance of an Olympic slalom canoeing medal in London next year, though Walsh, a 2004 silver medallist in Athens, will also present a threat.
"I'm pleased with fourth place. I felt good in my boat, and the result shows I am in good shape," said Walsh, 33.
Florence and Hounslow go for gold again in the C2 boat on Sunday, with the women's K1 medals also to be decided.
Slalom canoe's four World Cups provide a top-class international precursor to September's World Championships, to be held in Bratislava, with Slovenia the first in the series.