London 2012: Adam Burgess relocates to London to aid Olympic chances
Last updated on .From the section Canoeing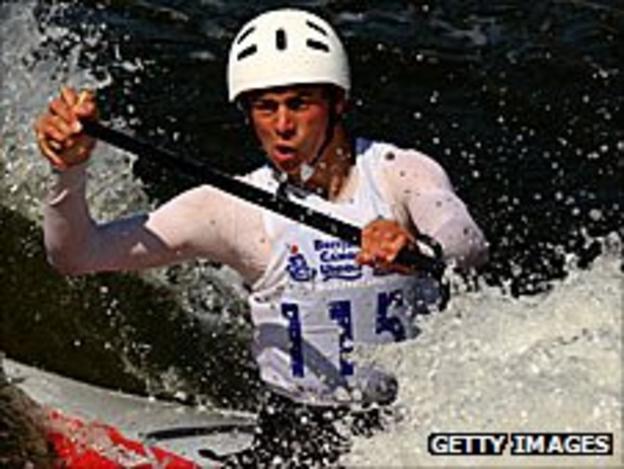 Staffordshire's Adam Burgess is confident that relocating to London will improve his chances of qualifying for the Olympics later this year.
Burgess told BBC Radio Stoke that he hopes training regularly on the Olympic course at Lee Valley will give him the edge over his fellow competitors.
"I moved down last week so it's all quite recent, but I'm really enjoying it," said the 19-year-old from Stone.
"I need to know that river inside out and get that experience on there."
He continued: "It's a lot more hard work because the water's a lot more powerful than it is in Nottingham (where he previously trained) so it does take it's toll on the body."
The qualifying races for London 2012 will be held on the Olympic course in April.
Despite being ranked second in the country, achieving selection will be difficult for the teenager as there is only spot available in each discipline.
And Burgess will be competing against David Florence, who won a silver medal in the C1 class in Beijing four years ago.
"He went to the last Olympics and did very well," said Burgess. "He's been at the top of his game since then as well, so he's the man to beat.
"I've still got some work to do but, by selection time, I'll be ready for him.
"I'm feeling really speedy already so I just need to get used to the Olympic course."