Jenna Ferris misses out on London 2012 Olympic spot
Last updated on .From the section Canoeing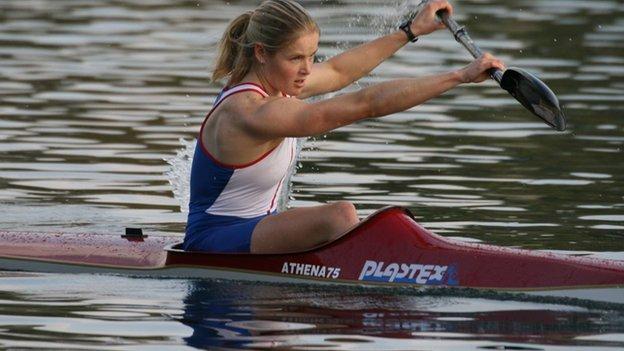 Cornwall's Jenna Ferris says she is disappointed not to have made the British squad for the London Olympics.
"I think if someone had told me two years ago that I wouldn't make the team I would have been a complete mess, but I am really disappointed that I won't be in the Olympic squad.
Ferris was hit by Britain failing to earn two extra places at the Games.
"I already had an idea that it'd be really difficult for me to get a place," she told BBC Radio Cornwall.
"We only ended up with four places as we didn't manage to qualify for the final place in the second round of qualification and have also lost our home nation wildcard spot.
"Injuries do happen but now there's only four spots, there's a few of us that are vying for the spot if someone does get injured," she added.