Canoeing: David Florence has his sights sets firmly on Rio Olympics
Last updated on .From the section Canoeing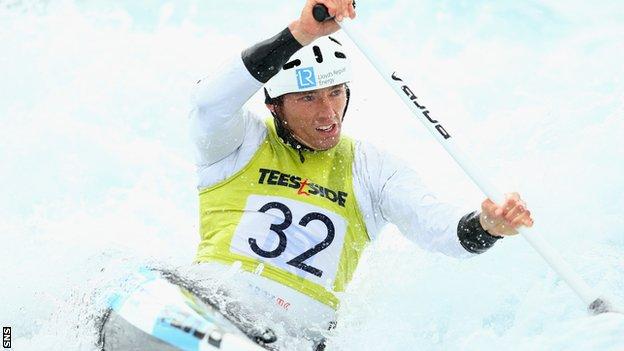 David Florence has set his sights on the Rio Olympics after dominating the UK Canoe Slalom Championships.
The London 2012 Olympic silver medallist went undefeated over three days of racing in the C1 (single canoe) class.
In addition he and partner Richard Hounslow won the C2 (canoe pair) category by more than four seconds.
"This year's really crucial with Rio not that far away so it's a good time to be paddling well," said Florence.
It means the 32-year-old Aberdonian will represent Great Britain at the European Championships and World Cup series during 2015 and, most importantly, race for Olympic qualification at the World Championships, which will also take place on the London 2012 Olympic Course at Lee Valley.
"It's probably a bit of home advantage for us guys who train here day in day out," Florence told the BBC. "We will know the water better than anyone else.
"The best guys are still going to win but it'll give you that little bit of edge that might help.
"There's three guys there who are pushing me, they're all capable of beating me if they paddle well and I don't get things just right.
"I train a lot with a guy called Ryan Westley who I really rate, he's a good paddler. We've certainly got more competitive boats than are going to be able to make the team.
"It's a brutal time of year but a lot of good young guys coming through certainly."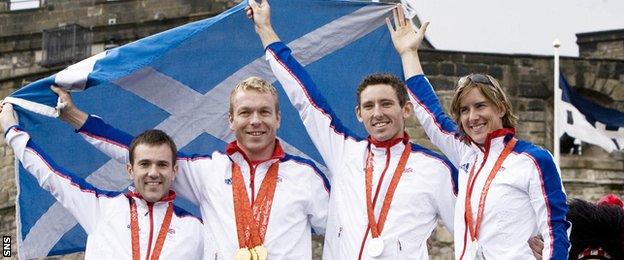 Florence followed up his Olympic silver with double gold in C1 and C2 at the World Championships in 2013, and he looks on course to be amongst the top contenders at the home Championships this September.
He said: "Unfortunately Richard picked up a moderately serious shoulder injury, dislocating it on a training camp earlier this year so we had quite a lot of time out of the C2.
"It's good to be back in it. We got back up to form pretty quickly.
"There's only five crews racing but they're all really fast. The crew that came last in selection made the final at the World Championships so that's the sort of standard we've got here.
"So for us to stay ahead and by such big margins is really pleasing."
Rio will present his last chance to medal in C2 with Tokyo 2020 set to drop the event.
"The Olympics come down to one run in four years in a very inconsistent sport," he said. "It went alright on the day, it just went perfectly.
"We're in a very strong position in British canoeing but we still need things to go right on the day."