Sprint World Cup: Liam Heath and Lani Belcher claim golds on final day
Last updated on .From the section Canoeing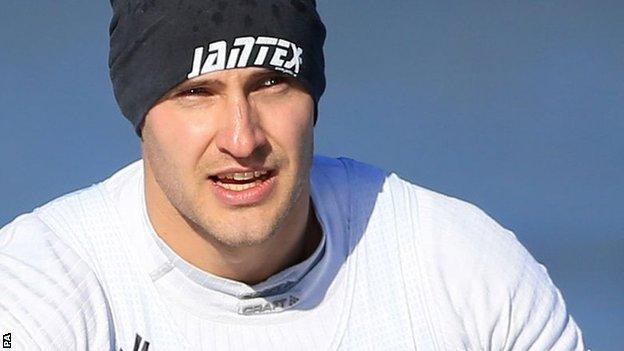 Great Britain's Liam Heath and Lani Belcher won gold medals on the final day of the Sprint World Cup in Racice in the Czech Republic.
London 2012 bronze medallist Heath won the individual kayak K1 200 final while Belcher took the K1W 5000 title.
"Today just came from a little bit of experience in being more confident in myself," said Heath.
Meanwhile, Britain's Olympic champion Ed McKeever finished fifth in the K1 200 A final.
Belcher medal was the British team's fourth of the weekend, and she said: "I felt comfortable and strong and I'm really pleased with how I executed the race."
Heath has only raced the K1 200 internationally three times, but has won medals on each occasion. He took bronze last week in Duisburg, Germany, and a silver at the 2014 World Cup in Racice.
Heath was a bronze medallist with Jonathan Schofield in Saturday's K2 200 final.
Both will now prepare for the European Championships in Moscow on 24-26 June before this summer's Olympic Games in Rio, Brazil.