Liam Heath: British Olympic canoeing champion wins World Cup silver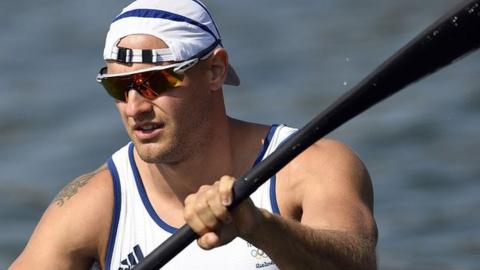 Olympic champion Liam Heath won silver in the men's kayak single 200m sprint in the season's final World Cup event.
A hundredth of a second separated the Briton from race winner Maxime Beaumont of France, who crossed the line in 35.422 seconds.
"It was an incredibly close race," Heath said.
"I gave as good as I could have out there today in a slight headwind coming into the finish. I don't think I was firing on all cylinders today."
The 32-year-old is now focusing on the European Championships in Plovdiv, Bulgaria, which begin on 23 July.
"It's been a very good start to the season and it shows that our training is in the right place and we've got a good block of training now before the Europeans," he said.
"Next week I'll drop down with a bit of gym work, then I'll have a little break with my wife before getting back to hard training."