Commonwealth Games: Thomson hopes to guide Jersey to medals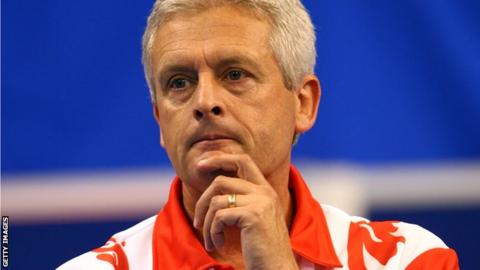 Former world champion Andy Thomson hopes to inspire Jersey to bowls success at the 2014 Commonwealth Games in Glasgow.
Thomson is coaching the island's top players and will help select the squad which travels to Scotland.
Jersey bowlers have previously had fourth place finishes but have never collected a medal.
"With my input that next hurdle just might hopefully be achieved," Thomson told BBC Radio Jersey.
"I've been watching and both the men's and ladies' squads are very talented.
"My current job is really to look at as many of the players as I can and eventually, hopefully maybe by the end of the year, we'll get down to five men and five women who will represent Jersey in the Commonwealth Games."
Lawn bowls - one of 17 sports at the 2014 Games - will be played at the Kelvingrove Lawn Bowls Centre.
Jersey officials have already said the island could send its
"It's my first experience of being involved in squad-picking and it's not as simple as one may think it is," added Thomson.
"There's a lot of talented players and some unfortunate people are just going to be left out. However we'll get the right five in the end I'm sure.
"I've been over about once a month for the last few months and I've seen them in a lot of competitive games.
"We've got a big test series coming up against Guernsey and that's going to be quite an important weekend for all the players who are vying for positions."