Commonwealth Games sports benefit from Scots funding rise
Last updated on .From the section Commonwealth Games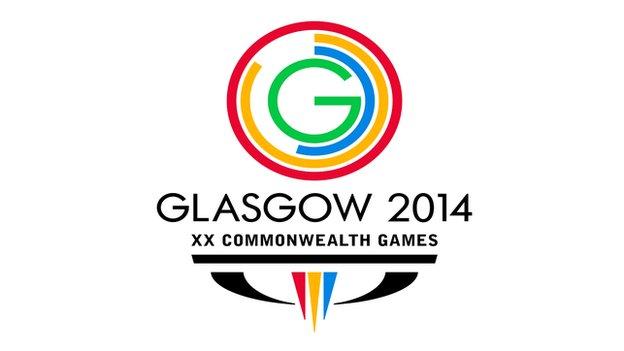 Scottish shooting, boxing, netball and wrestling have benefited from the biggest funding increases in the period around the 2014 Commonwealth Games.
The Scottish government's sport agency, sportscotland, says it invested 23.5% more in the 17 sports to feature in the Glasgow Games from 2011-2015 than in the previous funding cycle, 2007-11.
Aquatics remains the most generously funded, with funding now at £5.2m.
Shooting's budget rose almost threefold to nearly £1.6m.
Investment has increased across 16 of the 17 sports, with only table tennis dropping, by 5%.
The agency says the record levels of investment are designed to "ensure that the athletes in Team Scotland will be the best-ever prepared in the history of the Commonwealth Games".
The cash is also intended to prepare the various sports bodies with the anticipated rise in membership as part of Glasgow 2014's legacy.
Overall, the figures show that, from 2007-11 to 2011-15, sportscotland's investment into the 17 sports increased by 23.46% to more than £38.2m.
Stewart Harris, sportscotland's chief executive, told BBC Scotland: "We've got some real ambition in Scottish sport.
"We want to get 33-plus medals, which is the target that we've set, but more than that, we want to build capacity across communities with local partners to get the nation active and get young people in particular involved in sport."
Commonwealth Games sports investment figures from sportscotland

Sport

2007-11 Combined Cycle Total £

2011-15 Combined Cycle Total £

%

Aquatics

4,747,656

5,216,250

10

Athletics

3,075,634

3,850,000

25

Badminton

2,482,909

2,972,275

20

Boxing

1,095,000

1,781,000

63

Cycling

2,177,538

2,450,305

13

Gymnastics

2,748,995

3,005,800

9

Hockey

3,495,939

3,637,550

4

Judo

2,084,598

2,587,200

24

Lawn Bowls

974,328

1,425,167

46

Netball

967,050

1,550,550

60

Rugby Union

3,389,623

3,996,832

18

Shooting

558,500

1,568,200

181

Squash

1,170,752

1,325,300

13

*Table Tennis

492,020

468,360

-5

Triathlon

880,535

1,269,125

44

Weightlifting

0

196,500

-

Wrestling

593,400

892,000

50

Commonwealth Games investment

30,934,477

38,192,414

23
* Investment in table tennis has increased by 25% from 2011-13 to 2013-15
Scotland's Minister for Commonwealth Games and Sport, Shona Robison, said the Scottish Government was "committed to delivering a meaningful, lasting legacy from the Games in 2014".
"This additional investment will ensure our sports clubs, volunteers and coaches are well prepared to cope with the anticipated interest in sport in 2014 and beyond," she said.
Louise Martin, chair of sportscotland, said the investment would allow "the governing bodies to work with key local partners to increase capacity and cope with the expected growth from Glasgow 2014".
"By increasing investment levels into the sports by more than 23%, we are playing a significant role in ensuring that the athletes who will be selected for Team Scotland will be the best-ever prepared at a Games," she added.
"It also allows the sports to enhance their governance, which underpins their performance and development strategies."