Commonwealth Games: Glasgow 2014 closes in on sell-out
By Jane Lewis
BBC Scotland Commonwealth Games reporter
Last updated on .From the section Commonwealth Games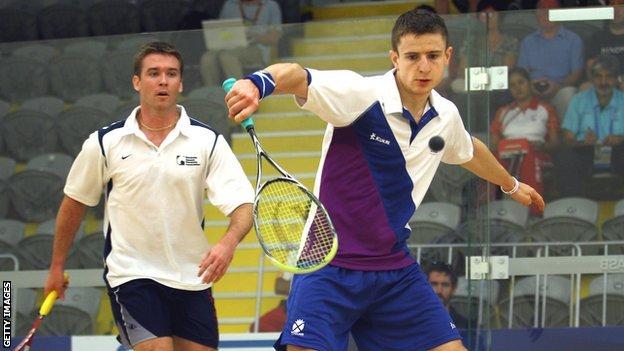 Glasgow 2014 organisers say they have sold 92% of the Commonwealth Games tickets that were available to the public for next summer's event.
The remaining 76,000 tickets go on sale to the general public on Tuesday.
They cover limited sessions and price categories in badminton, boxing, lawn bowls, rugby sevens, weightlifting and para-sport powerlifting and squash.
During the initial four-week window, there were 2.3 million requests for one million tickets then available.
Since then, applicants who were unlucky in the first ballot were given first refusal in the second round of tickets to go on sale, then all applicants could apply for more.
Of the sales so far, 57% have been bought by people living in Scotland, 40% from other parts of the United Kingdom and the remainder from non-Commonwealth countries.
Tickets to Commonwealth nations are from an additional pot, sold through the various Commonwealth Games around the world.
Overall, 70% of the Glasgow 2014 tickets were made available to the public, while organisers reserved 9% for the Commonwealth Games associations and the Commonwealth Games Federation.
Sponsors and broadcast partners accounted for 8% and 7% of the tickets respectively, while one ticket in 20 was retained for "contingency" and 1% reserved for Games partners.