South Africa considers bid to host 2022 Commonwealth Games
By Mark Beaumont & Graham Fraser
BBC Queen's Baton Relay
Last updated on .From the section Commonwealth Games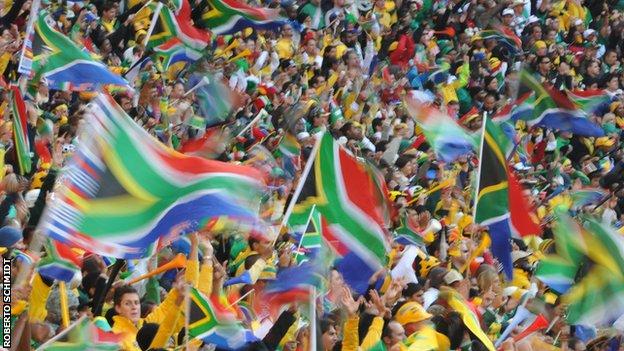 The South African government is to consider a proposal to host the Commonwealth Games in 2022.
Gideon Sam, president of the South African Sports Confederation & Olympic Committee (SASCOC), hopes to bring the Games to Africa for the first time.
"I do believe it is Africa's turn," Sam told the BBC.
A spokesperson from the South African department of sport and recreation said sports minister Fikile Mbalula had received the application and backs it.
Speaking with the BBC's Queen's Baton Relay reporter Mark Beaumont, Sam added: "The time is right for them [Africa] to host the Commonwealth Games.
"In South Africa, we can host these games easily. Infrastructure is there. The know-how is there after hosting so many international competitions.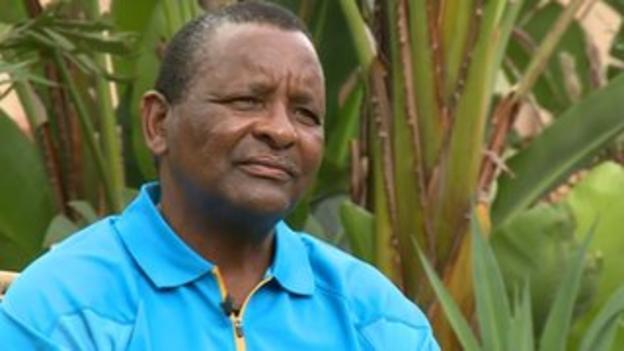 "We have already submitted our documentation. Once they give the go ahead, it is all systems go."
The sports ministry will now work with SASCOC before making a presentation to the South African cabinet, who will make the final decision.
Sam said an internal bidding process would determine which city is put forward, with Durban, Cape Town and Johannesburg in the running.
Sam is also the vice president of the Commonwealth Games Federation (CGF), the body with overall responsibility for running the Games.
In January, the CGF said it was concerned that no nation had registered a serious interest to host the 2022 Games yet, with an initial deadline in March.
A spokesman stressed the March date is for "expressions of interest", with submissions after this date also considered until the final deadline of March 2015.
Mike Hooper, the chief executive officer of the CGF, told the BBC: "We are confident that we'll see a candidate or candidates for the 2022 Games and it is encouraging to see the level of interest at this stage."
Sam said the event should be held in Africa in 2022 even if the South Africans are unsuccessful, proposing Nigeria or Kenya as potential venues.
If South Africa was to host, it would be the biggest sporting event to be staged there since the football World Cup in 2010.
Glasgow hosts this year's Games after it defeated a bid from Abuja in Nigeria. In 2018, the event will be held in Gold Coast - the fifth time Australia has held the event.
Canada, New Zealand, England, Wales, Jamaica, Malaysia and India are the other countries to have hosted the Games.
News of South Africa's possible bid was timed with the arrival of the Queen's Baton Relay in the country.
The baton contains a message written by Queen Elizabeth II.
It is travelling around the 70 nations and territories of the Commonwealth before it takes a lead role in the opening ceremony in Glasgow on 23 July.