Glasgow 2014: Mark Hughes' daughter Xenna in Wales hockey squad
Last updated on .From the section Wales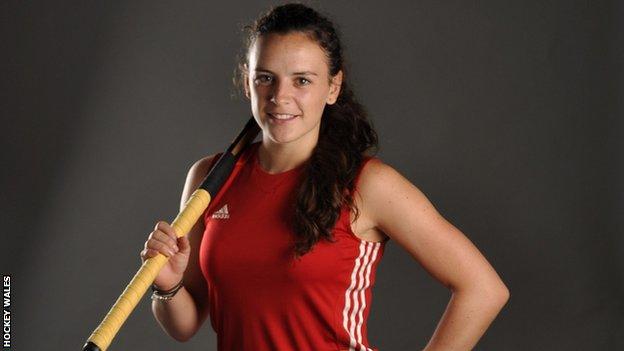 Xenna Hughes, daughter of former Wales football manager Mark Hughes, has been named in her country's hockey squad for this summer's Commonwealth Games.
The 21-year-old, who has 23 caps, was part of the Wales team which won every game on the way to claiming the third tier of 2013's European Championships.
The Birmingham University defender made her Wales debut in 2012.
Wales' 16-strong squad for Glasgow 2014 also includes five players who featured in the 2010 Games in Delhi.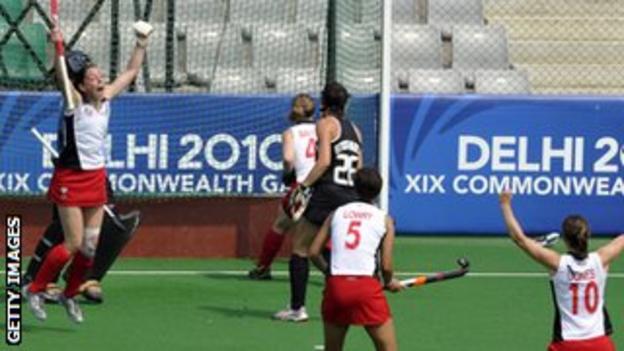 Captain Abi Welsford, vice-captain Leah Wilkinson, defender Kat Budd, midfielder Alys Brooks and forward Emma Batten are all Commonwealth Games veterans.
Welsford and Wilkinson both scored during Wales' campaign four years ago, where they eventually finished eighth following a penalty defeat by Scotland.
"It is a bit different being one of the older players," said Welsford, who has been a part of the team since the 2003 Celtic Cup.
"It's quite a new squad, quite a young squad as well... there's a nice bit of youth coming through."
Forward Eloise Laity, who made her senior debut on 6 May, will feature alongside Welsford.
Laity is the daughter of former Neath, Cardiff and Wales B rugby union player Colin Laity.
FULL SQUAD
Goalkeeper: Ria Male (Aberdare, Swansea City)
Defenders: Elie Barnes (Yeovil, Reading), Jo Westwood (Cardiff, Swansea City), Kat Budd (Cardiff, Swansea City), Leah Wilkinson (Burton-on-Trent, Swansea City), Xenna Hughes (Wrexham, Birmingham University)
Midfielders: Alys Brooks (Wrexham, Birmingham University), Beth Bingham (Swansea, Swansea City), Carys Tucker (Cardiff, Swansea City), Danielle Jordan (Abergavenny, Clifton), Sarah Jones (Cardiff, Reading), Sian French (Knowsley, Bowden Hightown), Abi Welsford (Newport, Swansea City)
Forwards: Emma Batten (Kookaburra, Surbiton), Phoebe Richards (Powys, Beeston), Eloise Laity (Bath University)