Glasgow 2014: Guernsey's Merrien aims for marathon medal
Last updated on .From the section Commonwealth Games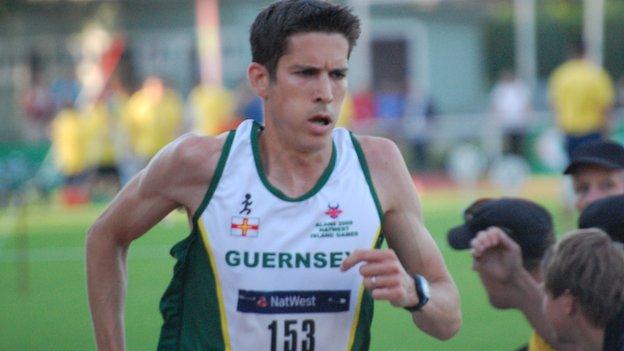 Marathon runner Lee Merrien says he is aiming to win a medal for Guernsey at this summer's Commonwealth Games.
The 35-year-old, who raced for Great Britain in the last Olympics, is going to his fourth Commonwealth Games.
Glasgow 2014 is his first major event since the Olympics after with injury.
"I feel if I do get myself ready at the right time and it feels like it's falling into place, then I can come home with a medal," he said.
As well as racing at the 2011 World Championships and 2010 European Championships, Merrien has competed over shorter distances at the the last three Commonwealth Games for his home island, and says the time is right to get Guernsey's first medal since 1994.
"I wouldn't want to go and just be part of the occasion," he told BBC Radio Guernsey.
"I've been to three previous Commonwealth Games and have had the chance to experience that, so I've had that opportunity.
"This time round I'm competing in what is essentially my strongest event for the first time and I don't want to go there and just say I've been part of it."
After an injury-hit 2013, Merrien says he is making good progress in training, ahead of a four-week trip to practise at altitude in Font Romeu in the Pyrenees.
"In the past few weeks I feel like I've turned a significant corner in my fitness," he said.
"I had a good race in Edinburgh a few weeks back over 10 miles when I came second on a quite hilly course.
"Since then my sessions have upped the ante and I'm really pleased with them.
"Now that training's really starting to click I'm starting to build in confidence and I feel ready.
"The way I'm feeling week on week it's really kicking on, whereas sometimes at this point it's just a case of getting through the training.
"But I feel like every time I step out and do something I'm getting fitter every day and that gives you massive amounts of confidence."