Glasgow 2014: Jersey selection surprises Charlotte Pollard
Last updated on .From the section Commonwealth Games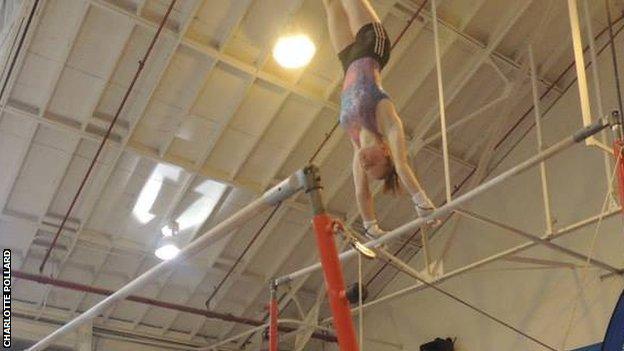 Jersey's first-ever Commonwealth Games gymnast says she is still surprised at being told she had made the island's team for Glasgow 2014.
Charlotte Pollard, 15, has been balancing her school work with training for the Games, that start on 23 July.
"I'm still a bit shocked, it hasn't quite set in yet," said the reigning Wiltshire Open champion who won two medals at the 2013 Island Games.
"It's absolutely amazing to know that all my hard work has gone somewhere."
The Jersey College for Girls student was the youngest-ever gymnast to represent the island at the age of just nine back in 2008.
She has been training six days-per-week for between three and four hours at a time in preparation for Glasgow 2014 and found out about her call-up in quite an unusual fashion: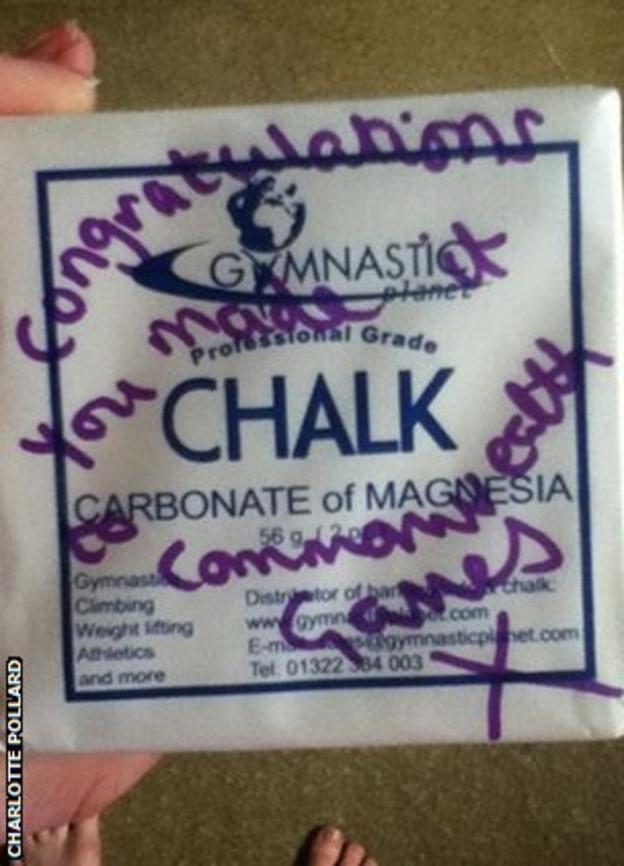 "I went to my locker to get my hand guards and there was a block of chalk with the message, 'Congratulations, you made it to Commonwealth Games' on it from my coach," she told BBC Radio Jersey.
"It wasn't until then that I found out.
"I'm honoured and privileged and hopefully it'll encourage others to prove that you can go all the way to the Commonwealth Games and there's no limit to what you can do."
Pollard, who will compete in the all-around event in Glasgow, has previously won a bronze medal at the Jeux des Isles youth games as well as a silver on bar and a bronze on beam at last summer's Island Games in Bermuda.
"I don't think you can compare anything to Glasgow," she said of her previous international competitions.
"They're definitely good experiences in the build up to Glasgow in comparison, I think they definitely help being an experience but I don't think anything can truly prepare you for the Commonwealth Games.
"I try to approach each competition in the same way. I just want to do my best - to stay clean and not fall off anything would be a success.
"My aim is to make the top 24 because they go through to the all-around finals."
Pollard is allowed to train during her PE lessons at school, as well as getting time off to allow her to travel to and from competitions in the UK, as well as having some extra special support for her homework.
"They're really supportive in helping me catch up," she added. "But I've got a twin sister so I can always copy off her."