Glasgow 2014: Three medallists among latest Scots choices
Last updated on .From the section Commonwealth Games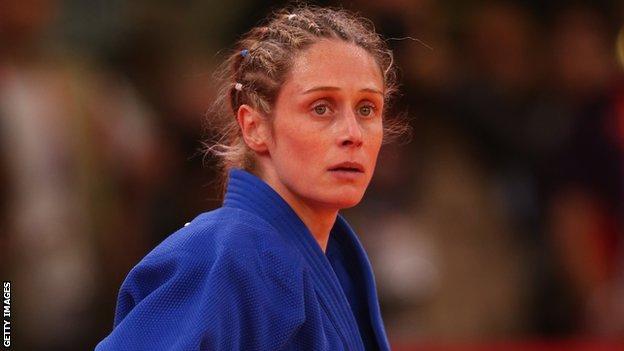 Three Commonwealth Games medallists are among the latest 29 competitors to be named in Team Scotland to compete at Glasgow 2014 this summer.
Judo returns to the Games for the first time since 2002, when Sarah Clark took silver in Manchester, and she is among 14 who will compete this time.
Adam Cox, who won high bar bronze in Melbourne in 2006, is included in a 10-strong gymnastics team.
Weightlifter Peter Kirkbride will aim to improve on his Delhi 2010 silver.
But he is Scotland's only male competitor in the Scots' team of four.
Michael Yule will be sole representative in para-sport powerlifting at heavyweight.
It brings the total Team Scotland numbers selected so far to 178, with an anticipated final team in the region of 270.
The latest group to be named for Team Scotland contains 22 Games debutants.
Chasing podium places in gymnastics will be London 2012 Bronze medallist Dan Purvis and Daniel Keatings.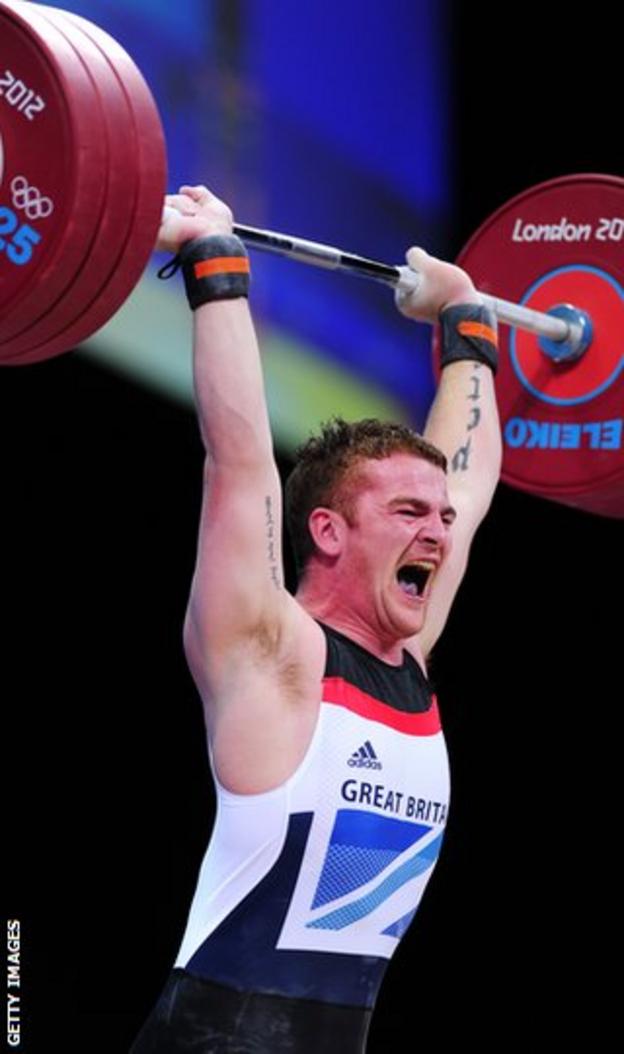 The judo team will be led by team manager Graeme Randall and head coach David Somerville, who took gold and silver respectively as Scotland collected 10 medals in Manchester to become their country's most successful sport.
John Buchanan will be making his second Games appearance, as is silver medallist Clark, who is one of five Olympians in the team, the others being Euan Burton, James Austin, Chris Sherrington and Sally Conway.
Team Scotland Chef de Mission Jon Doig said: "Judo was our most successful sport when it was last included in a Games programme and we have a strong line-up once again.
"We also have a good pedigree in artistic gymnastics and weightlifting with athletes who have won medals at previous Olympic and Commonwealth Games."
Judo Scotland national high-performance coach David Somerville was also confident that the Scots could deliver on home soil.
"When judo has been included in the Commonwealth Games, Scotland has produced strong performances and the athletes selected are a determined and focused group," he said.
"We believe that the team contains an accomplished balance of experience and youth with realistic opportunities for medal success."
The latest 29 selected
Artistic gymnastics
Frank Baines, Adam Cox, Liam Davie, Daniel Keatings, Daniel Purvis. Cara Kennedy, Erin McLachlan, Amy Regan, Carly Smith, Emma White.
Judo
James Austin, John Buchanan, Andrew Burns, Euan Burton, Patrick Dawson, Matthew Purssey, Chris Sherrington, Sarah Adlington, Sally Conway, Sarah Clark, Stephanie Inglis, Connie Ramsay, Kimberley Renicks, Louise Renicks.
Weightlifting
Peter Kirkbride, Georgina Black, Louise Mather, Sophie Smyth.
Para-sport powerlifting
Michael Yule