Glasgow 2014: Ben Watson 'excited' by Commonwealth selection
Last updated on .From the section Commonwealth Games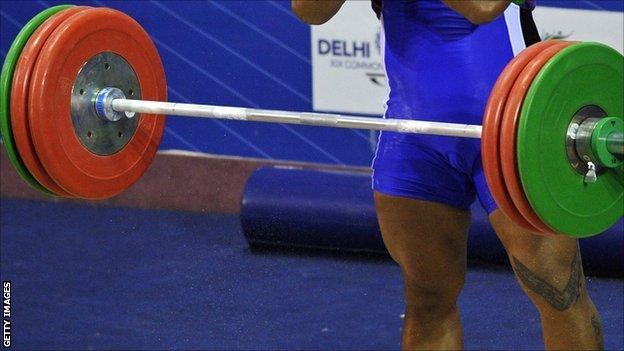 Oxford weightlifter Ben Watson says he is "genuinely excited" by his selection for the Commonwealth Games and is targeting a top five finish.
The 24-year-old has been selected in the 105 kgs category for Team England.
And having missed out four years ago, selection for Glasgow means that much more this time around.
"I was close four years ago so I am genuinely excited and looking forward to what could be a great experience," Watson told BBC Oxford.
"It's a mixture of excitement and nerves. I'm just looking forward to it."
Watson, from St Birinus Club in Didcot, is refusing to put pressure on himself by predicting a medal, but is hopeful that a place in the top five is a realistic target.
He won the English title in February and came sixth at a Commonwealth tournament in 2013.
"I can only do the best I can do," he added.
"In training I want to improve, but I want to stay fit. It's important I arrive at the Games fully fit.
"It's nice to hear (people predicting a medal), but I am not going to say I'm going to win a medal. Let's just see how I get on."