Amidst the darkest days of the Troubles, there came news from the other side of the world to boost a beleaguered Northern Ireland.
It was January 1974 and the 43-strong Northern Ireland team had won three gold medals at the Commonwealth Games in Christchurch, New Zealand.
Mary Peters followed up her Olympic Games pentathlon gold two years earlier with a second Commonwealth success, in what was her final major international before retiring.
Mike Bull was a double medal winner in Christchurch, winning the decathlon while securing pole vault silver, a discipline he won in the 1970 Games.
Peters and Bull were driven by a desire to honour their coach Buster McShane, who died in a car accident nine months earlier.
Northern Ireland has a proud Commonwealth record in boxing and flyweight Davy Larmour joined the list of gold medal winners.
You can watch highlights of the triple success in New Zealand from BBC Sport NI's review programme for 1974, with Ron Pickering and Harry Carpenter on commentary.
Forty years on and the golden trio share their memories of Christchurch and look ahead to the 2014 Commonwealth Games in Glasgow.
DAME MARY PETERS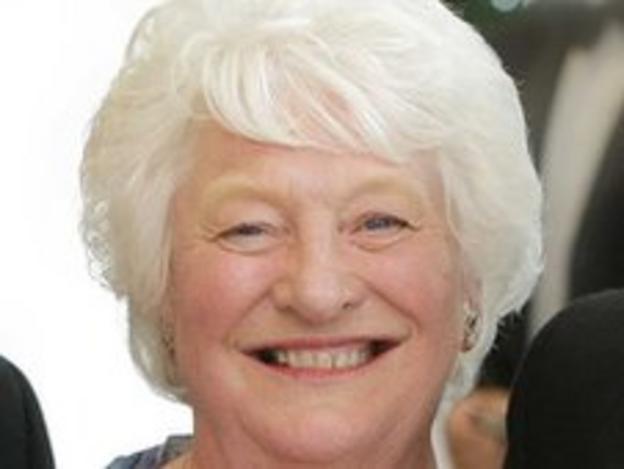 I was very emotional because of Buster's death. I had not intended going to New Zealand but I'd started raising money for the Mary Peters track and by doing one more Games I could keep the fund alive and people would still be aware of it.
Mike and I decided we would train together and we believed we could both win our events at the Games, in memory of our coach. We all got on well in the Northern Ireland team and I suppose I was the matriarch - I was 34, which is quite mature for a woman athlete.
I wasn't really fit enough to win a medal but I was lucky enough to get gold. I had great fun with Nigerian athlete Modupe Oshikoya, who won the silver. In the hurdles race the announcer said: "Mary Peters - Nigeria", as I had the letters NIR on my back. So Modupe and I exchanged tracksuits for a laugh and the crowd loved it and got interested in the event.
It meant such a lot winning gold because it raised the profile again of Belfast as being a nice place to come from. My lasting memory was asking a Canadian discus thrower, the tallest man in the athletes village, if he would carry me on his shoulders at the closing ceremony so I could have the Northern Ireland flag higher than any other. He carried me round and curtseyed to the Queen, so we went out with a flourish.
My advice to those competing in the Games for the first time would be to enjoy both the experience and the friendships you make, as they really are the 'Friendly Games'. I shared accommodation with javelin thrower Bridget Robinson in my first Commonwealth Games in 1958 and we've kept in touch ever since.
I'm not sure about Northern Ireland winning medals in track and field, although hurdler Ben Reynolds has impressed. We have a good chance in shooting with David Calvert, swimmer Syceria McMahon, badminton player Madeline Perry and of course the boxers.
MIKE BULL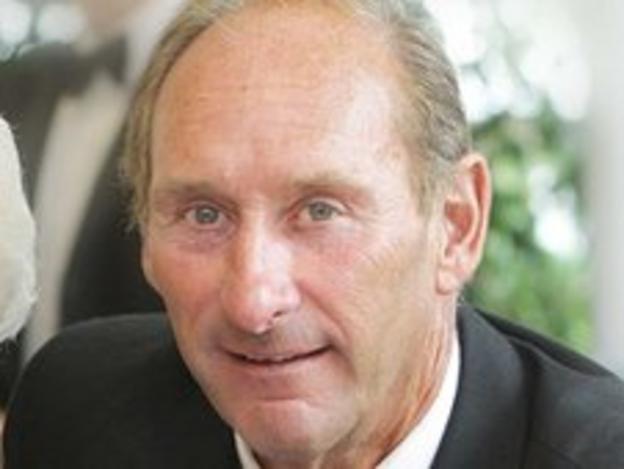 I was enjoying my best year in the pole vault in 1972 but I tore ligaments in a warm-up fall and as a result I lost speed and conditioning. During my rehab Buster said I could win Olympic gold in the decathlon, so I decided to give it a go. I always did one decathlon a year so and it was a case of concentrating on my weaker events.
After Buster's fatal accident Mary and I decided we should compete in the Games as a memorial to our coach. We did warm-weather training in California before travelling to Christchurch. New Zealand is a wonderful country and the Games were fantastic.
However, I almost missed the Games after suffering a back spasm a week from my first event. I could hardly breathe and I was stretchered from my room into an ambulance. I spent two days in hospital and it was touch and go - everyone thought I was out of the Games.
I recovered and you don't lose fitness in a week. It was 80 degrees each day and just like California, perfect conditions and ideal for athletics. Training in America stood me and Mary in good stead and gave us a headstart. Many struggled to adapt, coming from our winter to the heat of the New Zealand summer.
I managed to put it all together over two days in the decathlon. I remember the final event, the 1,500m, where I really just had to finish to win gold. England's Barry King kept pressing me to up the pace during the race as he was going for silver, but of course I was in no hurry. He was a good friendly but eventually I almost stopped and gave him a few choice words.
I'm looking forward to the Glasgow Games and for anyone competing it really is a question of believing in you're own ability. Peter Glass is a medal chance for Northern Ireland in the decathlon and he can definitely get up in the top six.
DAVY LARMOUR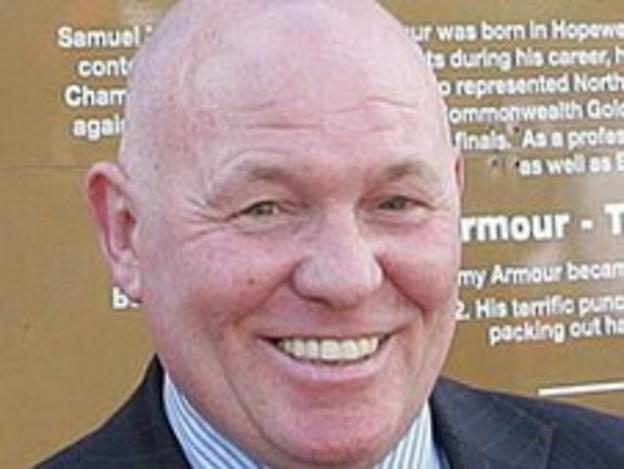 When the Northern Ireland team met in Portrush before the Games, I said to a reporter that I didn't see why I shouldn't get close to a gold - I realised at that point I was putting myself under a lot of pressure. But I had won bronze in 1970 and I wouldn't have been happy with anything less than gold.
I had all my work done well before going to Christchurch. I remember New Year's Eve 1973, running every step of Belfast Zoo and I did it twice. It got to the point I didn't need sleep as it was training, training, training. It was a great Northern Ireland team in 1974, we got on so well together and there was always a good atmosphere.
Before the Games I was called the 'bridesmaid' as I had been beaten in three Ulster finals. I was a late developer - I was 25 when I won the gold medal, two years behind everyone else. If I had met Chandra Naraganan, who I beat in the final, in my first fight I would not have been concerned as I didn't rate him.
I knew he was a strong fighter but I also knew I would surpass him in skill. Going into the final I decided to play it by ear - it was a fight I won on counter-punching and I was never a counter-puncher, I was always an attacking fighter.
It was fantastic to win the gold medal. On that night so many people back home were depending on me, well that's what I thought. It was definitely the pinnacle of my amateur career.
We've some good boxers going over to Glasgow, with Paddy Barnes leading the way. Paddy has the experience to win but often it can down to the luck of the draw or a bad decision. Fitness is key, you have to be able to fight three-minutes non-stop. I'd be very surprised if we don't do very well in terms of medals.