Glasgow 2014: Commonwealth Games a British event - Seb Coe

By John Beattie
BBC Scotland
Last updated on .From the section Commonwealth Games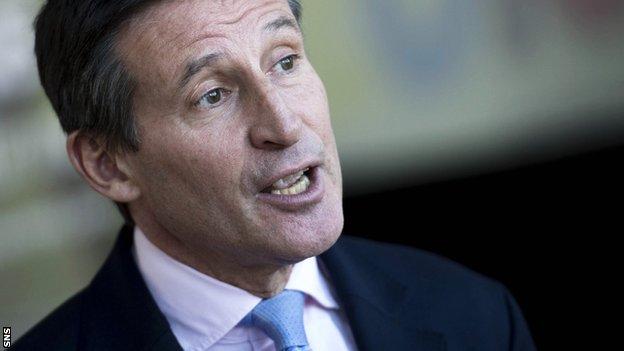 Sebastian Coe believes this year's Commonwealth Games in Glasgow is "a very British event" that can extend the legacy of the London 2012 Olympics.
Former middle-distance runner Coe spearheaded the London Games from the bidding stage through to staging.
And he told BBC Radio Scotland's Commonwealth Countdown: "This is an extraordinary opportunity.
"This is part of a British legacy to get more young people, wherever they live, into sport."
He added: "I shared a room with Alan Wells in Moscow in 1980, we were competing for a British team.
"Alan was as fiercely patriotic when it came to competing with a Scottish vest on and our athletes will be fiercely competitive and patriotic across all our nations; but this is a big British event."
Coe, who twice won Olympic gold in the 1500m as well as claiming two silver medals, refuted suggestions that the Games pale in comparison to other major multi-sport events.
"Some of the great moments in track and field have taken place in a Commonwealth Games," he said. "It's well nigh as difficult to win a title or a medal at a Commonwealth Games event as it is in many disciplines in world championships and Olympic Games."
Reflecting on the success of the 2012 Olympics, Coe explained that his passion for the event stemmed from watching David Hemery and John Sherwood in the 400m hurdles in the '68 Games in Mexico and continued throughout his career.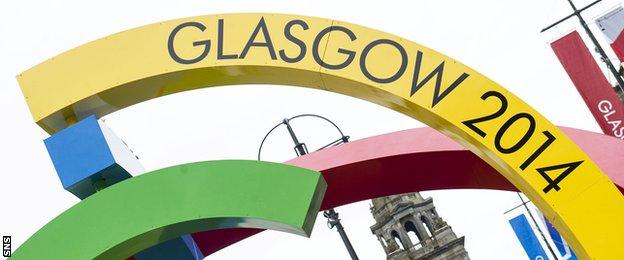 "I believed that if we got an Olympic Games and a Paralympic Games in our own backyard, with all the things that we could do across education programmes and cultural engagement, sport, regeneration of a really hard-pressed part of London and just encouraging and exciting young people to see the world in a slightly different way, it would be worth doing.
"If you spoke to the organising committee in Glasgow for the Commonwealth Games this year, they would've started off with exactly the same set of dreams and visions and, in a large part, you're delivering on that that.
"It had to be about sport, athletes, aspiration and driving those legacies on afterwards. You also accept, it's not just the hard-nosed project management, it is bringing a nation together, it's bringing communities together.
"The biggest challenge we had was making sure that people in far flung communities felt that they were a part of this. This couldn't just be defined as the regeneration of a few hundred square acres of east London and some local communities. This had to have traction in Aberdeen and Truro."