Glasgow 2014: Final Team Scotland picks announced
Last updated on .From the section Commonwealth Games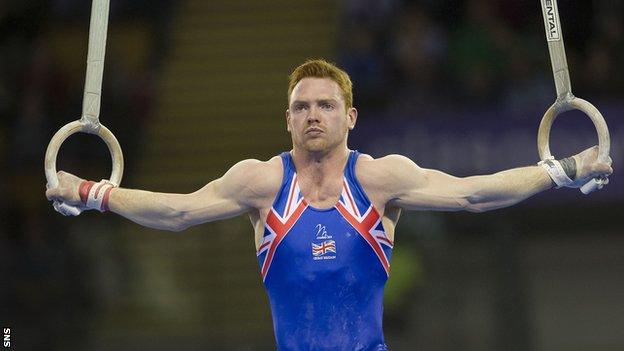 Team Scotland's final selections for the Glasgow 2014 Commonwealth Games have been announced.
The 102 team members from athletics, cycling, hockey, netball, shooting, swimming, table tennis and triathlon complete the Scottish team.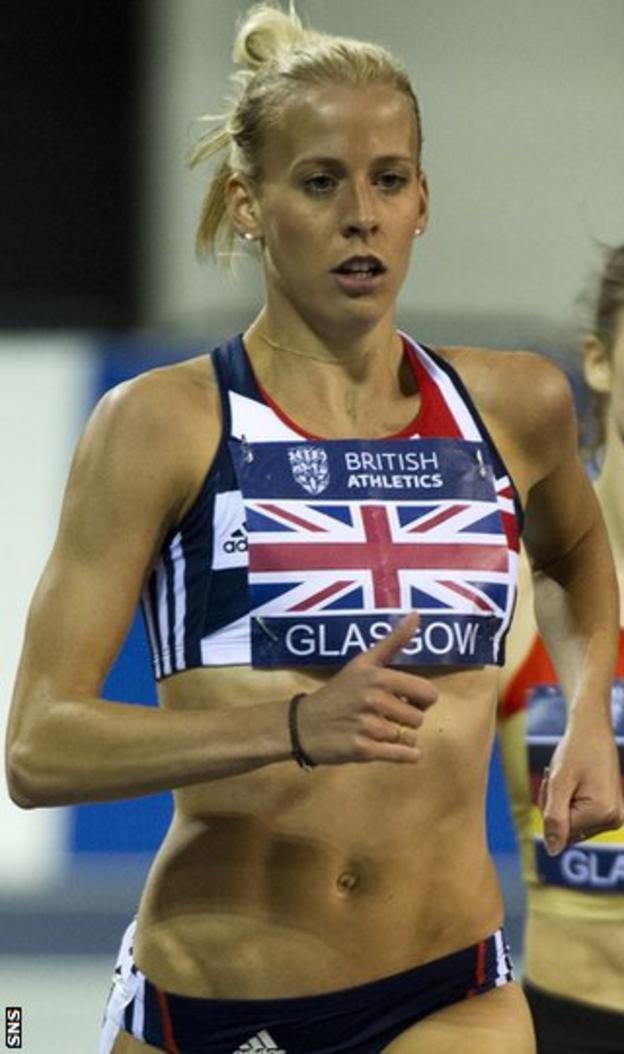 These include Olympic medallists Daniel Purvis, Craig MacLean and Emily Maguire.
With 310 participants, it is the largest squad Scotland have ever entered in a Commonwealth Games.
"Our aim was to select our largest team ever meeting the tough selection standards and clearly athletes in all sports have risen to the occasion," said Team Scotland chef de mission Jon Doig.
"This however is just the first step and our focus now turns to ensuring we are the best prepared team ever, capable of delivering our best ever performance, competing with distinction across all sports.
"Looking at the athletes we have selected I am confident that we can achieve our target of at least 34 medals.
"Thanks also to Glasgow 2014 and the other Games partners, Glasgow City Council and the Scottish Government, for working closely with us to ensure that our vision of an athlete centred Games will be realised."
One of the newly-selected athletes is Joasia Zakrzewski, who replaces injured marathon runner Freya Ross.
European 800m champion Lynsey Sharp is included after achieving the qualifying standard last month, and she believes setting a target of at least 34 medals is good for the team.
"It really makes you think we mean business here," said Sharp.
"It's all very well making the team but now it's about stepping up and really fighting for those medals."
Like-for-like replacements can be made to teams close to the start of the Games.
Final 102 Team Scotland members
Aquatics
Jack Ness, Duncan Scott, Craig Rodgie, Erraid Davies
Athletics (men)
Christopher Bennett, David Bishop, Raymond Bobrownicki, Jamie Bowie, Luke Caldwell, James Campbell, Lewis Clow, Callum Hawkins, Andrew Lemoncello, Stephen Lisgo, Greg Louden, Jason Maclean, Angus McInroy, Grant Plenderleith, Kris Robertson, Jake Wightman
Athletics (women)
Zoey Clark, Emily Dudgeon, Rachel Hunter, Kirsty Law, Rachael MacKenzie, Kirsten McAslan, Gemma Nicol, Henrietta Paxton, Myra Perkins, Elizabeth Potter, Diane Ramsay, Alison Rodger, Lynsey Sharp, Eleanor Waite, Kirsty Yates, Joasia Zakrzewski (replacement for Freya Ross)
Cycling
Lucy Coldwell, Kerry MacPhee, Gemma Neill, Jack Pullar
Hockey (men)
Kenneth Bain, Michael Bremner, Jamie Cachia, Gary Cameron, Daniel Coultas, Alan Forsyth, David Forsyth, Chris Grassick, Gareth Hall, William Marshall, Gordon McIntyre, Ian Moodie, Christopher Nelson, Nicholas Parkes, Iain Scholefield, Gavin Somerville Niall Stott, Ross Stott
Hockey (women)
Alison Bell, Vikki Bunce, Linda Clement, Nicki Cochrane, Holly Cram, Aileen Davis, Leigh Fawcett, Amy Gibson, Alison Howie, Nikki Kidd, Nikki Lloyd, Emily Maguire, Susan McGilveray, Morag McLellan, Rebecca Merchant, Catriona Ralph, Sarah Robertson, Nicola Skrastin, Rebecca Ward, Ailsa Wyllie
Netball
Claire Brownie, Karin Connell, Rachel Forbes, Lynsey Gallagher, Lesley MacDonald, June McNeill, Fiona Moore-McGrath, Hayley Mulheron, Samantha Murphy, Jo Pettitt, Gemma Sole, Fiona Themann
Shooting
Drew Christie, Alan Goodall, John MacDonald, David Owen, Jonathan Reid, Alan Ritchie, Sarah Henderson, Seonaid McIntosh
Table tennis
Sean Doherty, Niall Cameron, Craig Howieson, Gavin Rumgay, Gillian Edwards, Lynda Flaws, Corinna Whitaker
Triathlon
Marc Austin, Grant Sheldon, Natalie Milne, Seonaid Thompson