Glasgow 2014: Guernsey name Commonwealth Games team
Last updated on .From the section Commonwealth Games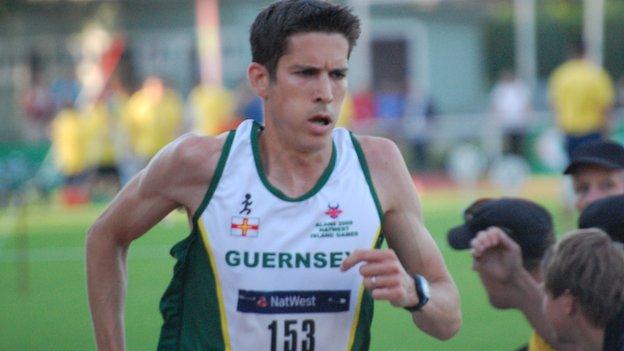 Guernsey have picked 39 athletes to represent the island at the 2014 Commonwealth Games in Glasgow.
The team is slightly smaller than the 42-strong team that went to Delhi for the previous games four years ago.
Guernsey's best medal hopes are and the British men's triples bowls champions.
"We're very pleased with the team members for Glasgow," chef de mission David harry told BBC Radio Guernsey.
"It'll be great for the island to have a home games with good support in Glasgow.
"They've been training for three years for these games, so it's now down to last minute training.
"They've already proved their ability by qualifying for the games, it's now down to being in contact with their coaches and our professional team to be in the best condition for the games," Harry added.
Guernsey 2014 Commonwealth Games team:
Athletics: Tom Druce, Lee Merrien, Sarah Mercier, Kylie Robilliard
Badminton: Stuart Hardy, Danny Penney, Elena Johnson, Gayle Lloyd
Cycling:Tobyn Horton, Mike Serafin, James Roe, Aaron Bailey, Matt Osborn, James McLaughlin, Jo Watts, Karina Bowie, Ann Bowditch, Marina Bleasdale
Judo: Louis Plevin
Lawn Bowls: Matt Le Ber, Garry Collins, Todd Priaulx, Lucy Beere
Shooting: Peter Jory, Nick Mace, Tara Laine, Nikki Trebert
Squash:Chris Simpson
Swimming: Tom Hollingsworth, James Jurkiewicz, Alexander Beaton, Luke Belton, Miles Munro, Jeremy Osborne, Oliver Nightingale, Ben Lowndes, Courtney Butcher
Table Tennis: Alice Loveridge, Dawn Morgan