Glasgow 2014 will open doors for Scottish sport - Steve Cram
Last updated on .From the section Commonwealth Games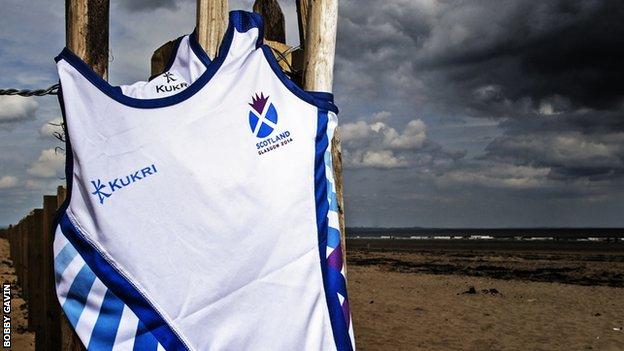 Three-time Commonwealth gold-medal winner Steve Cram says Scottish sport can build on hosting the Games in Glasgow this summer.
Cram won the 800m at the Commonwealth Games in Brisbane in 1982, retained it and added the 1,500m title in Edinburgh four years later.
He said: "It is a massive opportunity for athletics and sport in Scotland.
"What happens when you host an event like this is that, for a while at least, it opens a few doors."
Cram, who will be part of the BBC's broadcast team at Glasgow 2014, added: "Suddenly a little bit of money becomes available.
"Programmes get funding, a few sponsors are onside and interest is stimulated.
"There is a big Scottish athletics team named and that's good because it means people are making certain standards.
"For that period, sport becomes very relevant in both the minds of the public and on the wider political agenda.
"The head of UK Sport had the Prime Minister sitting in the best seat in the house for all the major moments at London 2012. They were saying: ''Isn't sport great, Prime Minister?'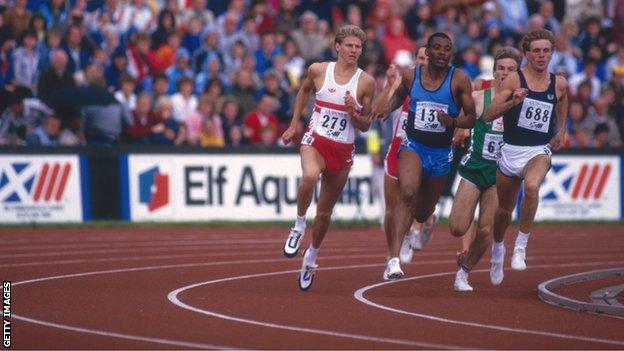 "I'm sure that will be happening in Scotland and if it goes well then hopefully there will be a mushroom effect."
Cram was speaking to Scottish athletics' PB magazine and the front cover shows the vest to be worn by Team Scotland's track, field and marathon athletes at the Games, which start on 23 July.
The 1984 Olympic silver medallist is cautioning the home fans not to expect too much from developing stars such as 21-year-old student Laura Muir, with 30 of the 58-strong Scottish athletics team aged 23 or under.
He said: "There are a lot of tickets sold for Hampden and I think the atmosphere will be brilliant.
"There will be moments which stand out for years, that is a certainty. You do not know yet who it will be but it will happen.
"Laura is a great little competitor but she is a developing athlete and she still has a long way to go.
"What people have to do is be patient and allow her to develop. It's a massive year but whatever she does will move her on and make her better. People should bear that in mind.
"I don't think Scotland will see Laura Muir at her best this summer, although she will have a chance of doing well. It should be clear to everyone that at the moment we're talking about potential."
Cram revealed that he tried to console Muir after at the World Indoor Championships in Sopot, Poland, despite being one of the favourites.
"I said to her that day in Poland: 'You will learn from this.'
"And it might be a good thing because she'll come into the Commonwealth Games more aware of what it's all about.
"I chatted with her coach during the winter because you go from when nobody knows who you are to, all of a sudden, being asked to run in the Diamond League."