Glasgow 2014: Wales Games heroes then and now
Last updated on .From the section Commonwealth Games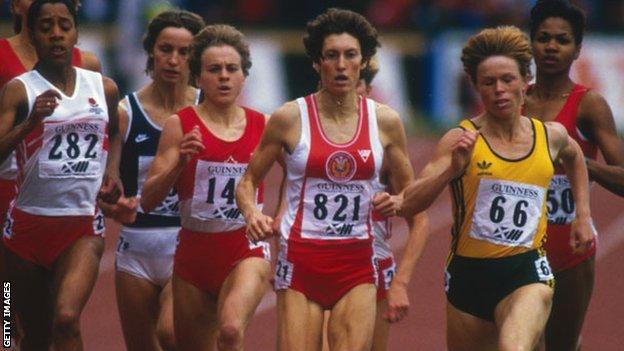 Do you ever wonder what happened to those Welsh gold medallists of yesteryear? BBC Wales Sports' Richard Williams and Bethan Lyons caught up with three competitors who have topped the rostrum in the red of Wales, starting with Kirsty Wade - the greatest Welsh female track runner of all time.
Suainaval is a bed-and-breakfast guesthouse in the isolated hamlet of Crowlista overlooking the bleakly-picturesque Uig Bay on the Isle of Lewis in the Outer Hebrides.
It is a long way from sub-tropical Brisbane in distance, climate and population. It is a long way from anywhere - even the island capital of Stornoway is an hour and a half away.
The proprietors are Kirsty Wade and her husband Tony.
It was in Brisbane in 1982 that Scottish-born Wade, then running under her maiden name McDermott, claimed her first Commonwealth Games gold medal in the 800m.
Four years later in Edinburgh, Wade became the first woman to win the 800m and 1500m double at the Games.
She was brought up in Wales after her family moved to the Powys spa town of Llandrindod Wells when she was three years old, and is proud of her achievements in a Wales vest.
"I couldn't believe it when I won [in Brisbane] because it was a race I shouldn't have been able to run," she said.
"It was my first ever win and I was overwhelmed.
"In Edinburgh four years later it was very different because I was expected to win and a lot of people I knew were going to watch me and it felt a lot more pressurised.
"When I won the 800m it was with total relief that I crossed the line - but I was then able to go on and enjoy winning the 1500 because I just felt really comfortable in that race."
Wade won the 1500m at the Europa Cup in 1987 and competed in the Olympics in Seoul (1988) and Barcelona (1992).
Following retirement, the family sold the gym they had run for 15 years and spent a winter on the Isle of Lewis looking after a hotel, before deciding to stay.
"Life here is lovely, it's never dull. My husband works as a facilities manager at the sports centre in Stornoway and I work on the bed-and-breakfast and at the school and I teach exercise classes," Wade added.
"There's never a dull moment, it's a very lovely way of life."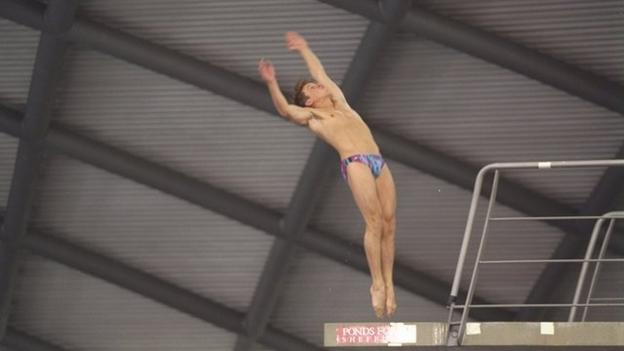 Robert Morgan was the Tom Daley of his generation
He entered his first Olympic diving competition at Los Angeles in 1984 aged just 17, and went on to represent Britain at another three games.
But it was in Auckland in 1990 that Llantwit Major's Morgan had his golden moment by winning the 10m platform event.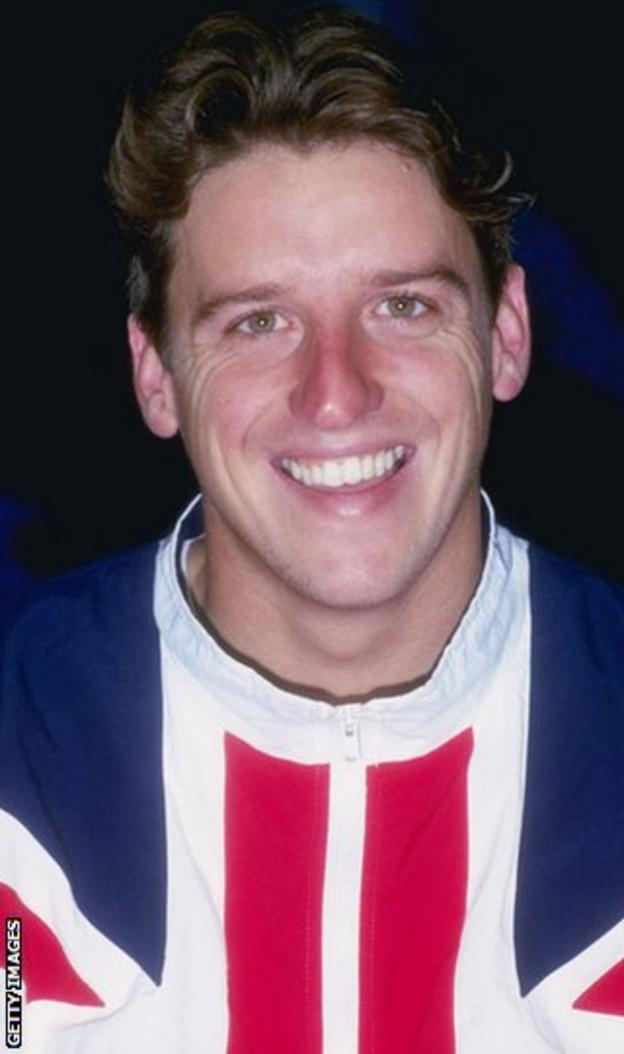 However, after finishing his competitive career at the Atlanta Olympics in 1996, Morgan found himself having to duck and dive to make a living - doing acrobatic shows and even stints in a well-known fast food chain and selling giant inflatable frogs.
"I performed at Legoland, Thorpe Park and even in Dubai. I also did three winters' worth of pantomimes, which was fantastic," he said.
The pirate costume of the shows is a long way from the booted and suited image Morgan now projects as the proprietor of an estate agency in Bridgend.
"I work for myself now, and that's what the day-to-day business is, alongside running around after my three children, who do gymnastics.
"They've all earned their Welsh tracksuits and although it's a long way to go, it would be fantastic to see the children at the Commonwealth Games."
Morgan remains Wales's most successful diver, with silver and bronze European medals alongside his Commonwealth gold and silver.
"The idea of doing something for Wales was always huge on the agenda, I'm a big Commonwealth fan because I loved wearing the red of Wales." he said.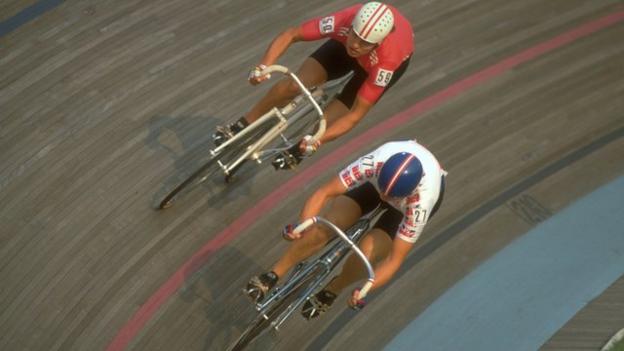 Louise Jones was a cycling pioneer
It is difficult to comprehend now, when bikes are the new rock-'n-roll, that there was a time the best cyclist could have pedalled down Cardiff's Queen Street unrecognised, let alone being mobbed for selfies by adoring fans.
When Jones took gold in the sprint event in Auckland in 1990, the public would not be able to buy a smartphone for another four years.
Her victory blazed a trail which has been followed by the likes of Nicole Cook and Becky James.
It is a road also travelled by her daughter Hayley, who is a member of Team Wales at Glasgow 2014.
Now living in Brisbane, Jones has a foot in the Australian and Welsh camps.
"Even though I live in Australia now, I'm still very much Welsh. It's nice to see the Australian girls going well but obviously not as well as the Welsh.
"I do quite a lot of coaching with the younger riders in the Brisbane area and feeding them into the Australian system. I enjoy helping other riders and putting a little bit back into the sport.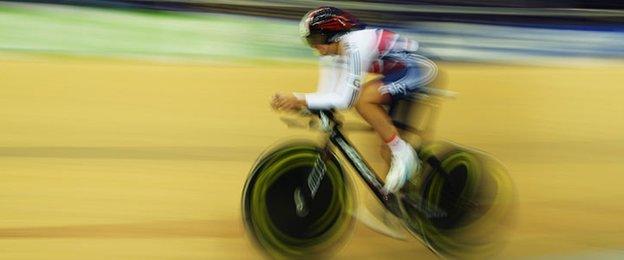 "I'm lucky enough to come back to the Commonwealth Games as a commissaire and to get to see Hayley race at the same time, as a proud parent."
She recalls her time in the Wales team with great fondness.
"Even though we felt British when we rode for Britain, when we rode for Wales there was just that little bit more oomph in there somehow, it just seemed that much better," she said.
"I did used to work every day and fit training in around that. My husband Phil and I had our own plumbing business.
"I ride my bike a little bit in Australia, you don't need to put on a hat, gloves, cape and thermal clothing on, you can just go."
And now with Hayley based in Port Talbot and racing for Wales, the circle is complete.
"I'm very proud of Hayley," said Jones.
"She moved away from us to come back to the UK and made the Junior Worlds team, who won the team pursuit event in 2013."