Glasgow 2014: Joe Ham ready to be Scottish boxing's next big thing
By Jane Lewis
BBC Scotland
Last updated on .From the section Commonwealth Games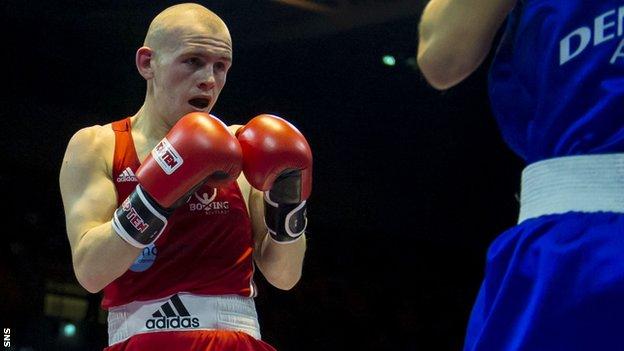 Joe Ham first went to the boxing gym to lose weight - now he has his sights set firmly on a gold medal at the Commonwealth Games in his home city of Glasgow.
The 23-year-old steps into the ring at 56kg on 25 July, and he is determined to make a big impression.
"What I'm most looking forward to is building a platform for myself," Ham told BBC Scotland.
"I want to stand out from the crowd so everyone remembers me."
Fighting at home holds no fear for the confident Glaswegian, who won the Scottish Championship earlier this year by beating Brandon Singh.
"I'm looking forward to getting into the ring, getting my first fight out of the way and just going for six fights in eight days," he explained.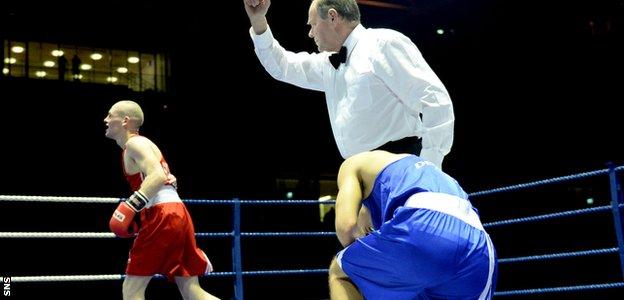 "Getting a gold medal, that's the only thing I'm thinking about.
"When I first grew up here, if you asked anybody in the Gorbals my name they would just refer to me as the wee chubby guy.
"I could have been fat and stayed fat, I didn't. I changed my life about and it shows you if you're not good as a kid you don't need to give up, you can keep going and going and something good will come at the end of it.
"When I used to say I did boxing everyone would say, 'you don't do boxing, you're just a fat guy'.
"But then from the period of 12 to 17 the wee fat guy got a bit better, skinnier, a bit bigger and then when I won the Scottish Championship by knocking someone out everybody realised the wee fat guy from the Gorbals meant business."
Ricky Burns raised the profile of Scottish boxing in recent years by winning the WBO super-featherweight title, but there are now questions over his ability to continue at the very top level of the sport after two defeats in succession.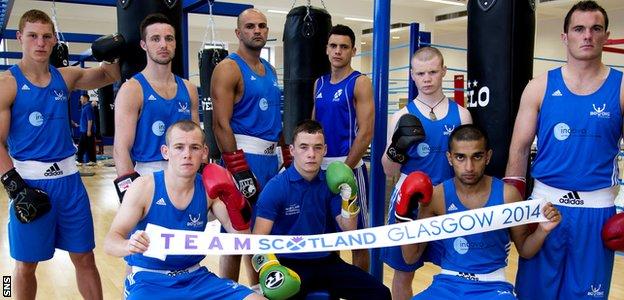 And Ham knows the nation's boxing fans will be on the lookout for a new fighter capable of carrying their hopes.
"If you get a gold medal in Glasgow you then become a household name," he added.
"We've got Ricky Burns just now, but he's 31 and we're not going to have him forever, so we've got to have someone else to fill that space - and I believe I'm that man.
"Once I win the Commonwealth gold medal everybody will then want to see Joe Ham from the Gorbals."