Glasgow 2014: Performances not podiums the focus for Jersey

By Tim Pryor
Sports Editor, BBC Radio Jersey
Last updated on .From the section Commonwealth Games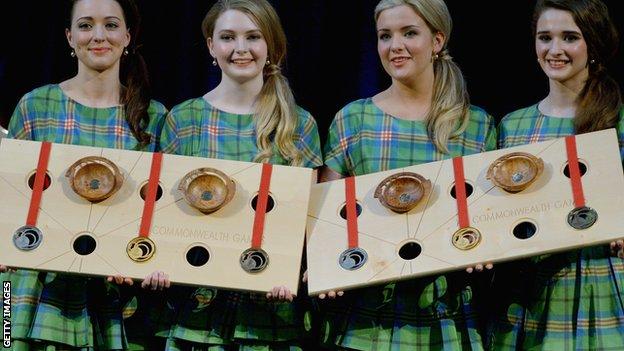 Jersey's top sportsmen and women head to Glasgow knowing that their island is without a Commonwealth Games medal in nearly quarter of a century.
The island's most recent medals came in Auckland in 1990 when shooter Colin Mallett took individual gold and pairs bronze with his father, Cliff.
But for general team manager Paul du Feu, Glasgow 2014 is more about performances than podium success.
"I'm not that worried about medals," he told BBC Radio Jersey.
"You could have the best performance of your life and still not get a medal because we can't stop other people being better than we are.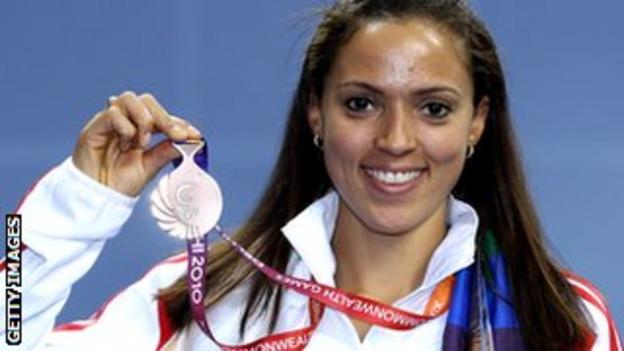 "If we get a medal then I think that will keep the media happy, it'll keep the record books happy, but the bottom line is we're there to get these people to produce the times and the distances.
Jersey's squad of 40 is the biggest the Channel Island has ever sent to a Commonwealth Games, competing in ten sports with particularly high hopes in bowls, shooting and athletics.
is one of Britain's best in both shot put and discus, while shooter Barry Le Cheminant heads into the Games - - on the back of a hugely impressive week at the British Open at Bisley.
Meanwhile, albeit under the England banner.
Liz Cann, Mariana Agathangelou and Mark Constable all know what it takes to make the podium. Constable won team gold with England in 2002 and bronze in 1998, while more recently Cann and Agathangelou claimed bronze in 2010.
"We've got a good mixture of first-timers and experienced athletes," said du Feu.
"The management team's been working hard, everybody's pulling together and there's a nice bit of banter going on.
"Something will go wrong, somebody will have a really bad day, but you don't get this far without the bad days.
"The Commonwealth Games throws up all kind of challenges and this particular Games I'm sure is going to be brilliantly organised."
Jersey's Commonwealth Games medal winners
Gold: 1990, Auckland: Colin Mallett - shooting (fullbore rifle)
Silver: None
Bronze: 1962, Perth: Albert Turmel - boxing (67kg), 1986, Edinburgh: John Sillitoe - boxing (54kg), 1990, Auckland: Colin Mallett & Cliff Mallett - shooting (fullbore rifle pairs)