Glasgow 2014: Guernsey's Miles Munro concentrating on improving
Last updated on .From the section Commonwealth Games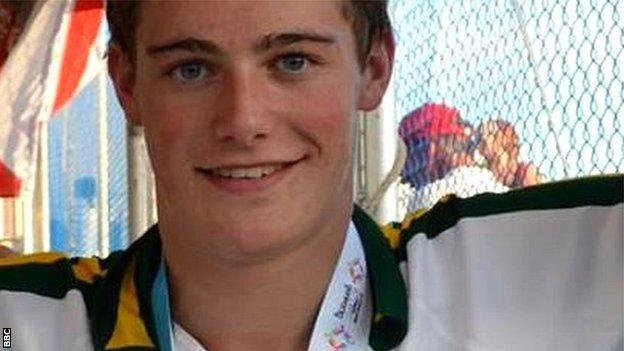 Guernsey swimmer Miles Munro says he is concentrating on dropping his times in preparation for the Commonwealth Games.
The 18-year-old has been selected to represent Guernsey in Glasgow, as well as Team GB at the Youth Olympics in Nanjing in August.
"There is a lot of areas I have identified that I need to improve on," he told BBC Radio Guernsey.
"Every single race you try and break it down as much as you can and implement that into your training."
In August 2013, Munro won the national under-18 50m freestyle title with a time of 22.88 seconds and also won three gold medals, two silvers and a bronze at the July 2013 Island Games.
Munro recently broke the record for the British youth 50m freestyle record in the Netherlands with a time of 22.58 seconds.
"I knocked 0.3 seconds off my personal best, which is a very respectable amount for 50m and just to get the record is always good," he said.
"Fifty metres is one of those events where, the more you do it and generally the more you get used to doing it, your times tend to drop, so hopefully by the Youth Olympics I will have a quicker personal best."