Glasgow 2014: Can the 20th Commonwealth Games deliver?
By Chris McLaughlin
Commonwealth Games reporter, BBC Sport
Last updated on .From the section Commonwealth Games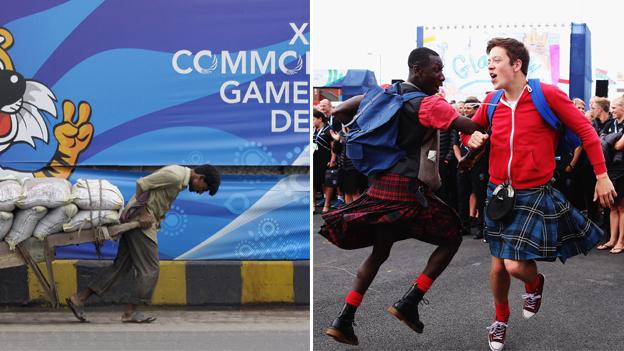 When Glasgow secured the right to host the 2014 Commonwealth Games, organisers promised it would be the rebirth of the event and the best ever.
A confident prediction but one that also took on a starker meaning after the Delhi Games in 2010.
Poor living conditions at the athletes' village, concerns over hygiene and security, delays to construction work at some of the main venues and disappointing attendances left the event's reputation as a major player in the sporting calendar in need of serious repair.
"There were so many different little issues with Delhi," says swimmer Rebecca Adlington, who won double gold for England in 2010.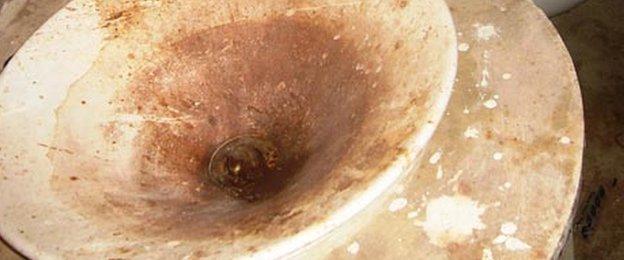 "The illness was the worst, because it was out of your control."
Dirty bathrooms and concerns about dengue fever brought on by flooding in the athletes' village were just two issues facing teams heading for India.
Animal footprints on beds and exposed wiring, captured on camera by the BBC in the days running up to the Games, even prompted some teams to delay their arrival while remedial work was done.
At the time, Commonwealth Games Federation president Michael Fennell said the two-week event had been seriously compromised by conditions at the village that have "shocked the majority".
Adlington remembers: "We brought wipes with us and the first thing we did when we arrived in the apartment was clean everything.
"But one of my friends didn't even get out of bed because she was so ill. There were so many athletes who didn't race due to illness."
The swimming team was particularly badly hit, with England's former world silver medallist Fran Halsall one of a number of high-profile casualties.
Some of Australia's swimmers were also struck down.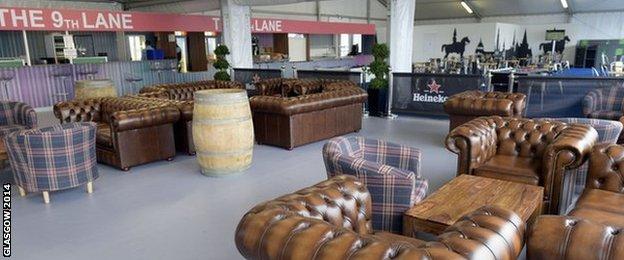 A number of sports stars, among them cyclists Geraint Thomas and Peter Kennaugh. did not even make it to Delhi, citing the fear of illness as a reason for not attending.
Security and safety concerns also put off some from competing, such as English triple jumper Phillips Idowu and discus world champion Dani Samuels from Australia.
Just 13 days before the Games began, two foreign visitors were shot by suspected militants near India's main mosque in Old Delhi. A car also exploded at the same place.
A day after the shooting, 27 people were injured when a footbridge being built just outside the main stadium collapsed.
But it wasn't only the athletes who decided not to turn up.
Some events took place in front of half-empty arenas as spectators failed to turn up in large numbers.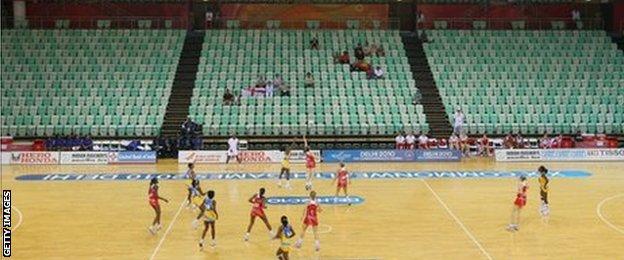 Australian 110m hurdler Sally Pearson, who won gold at both the 2010 Commonwealth Games and 2012 Olympics, said the lack of interest from locals in Delhi was disheartening.
"I just don't think people knew enough about the sport in the country and it probably wasn't the best place to put it in," she says.
Scottish badminton player Susan Egelstaff, who also competed in Delhi, is even stronger in her criticism on the 2010 event.
"It was disappointing how few big-name athletes competed," she says.
Usain Bolt, Sir Chris Hoy, Christine Ohuruogu and David Rudisha were among the star names to pass up on Delhi.
"For the Commonwealth Games to be a credible event in such a crowded sporting calendar, it really needs the support of world-class athletes.
Five big names missing from Glasgow 2014
Heptathlete
Jessica Ennis-Hill,
England: 2012 Olympic champion and former world champion
Sprinter
Yohan Blake,
Jamaica: Olympic silver medallist in 100m and 200m and former 100m world champion
Cyclist
Mark Cavendish,
Isle of Man: Former world champion on track and road, plus multi-stage winner in Tour de France
Cyclist
Becky James,
Wales: Double gold medallist at 2013 World Track Cycling Championships
Heptathlete
Katarina Johnson-Thompson,
England: Gold medallist at 2012 World Junior Championships
"I think Delhi damaged the Commonwealth brand. It wasn't irreparable, but I think it certainly hindered the progress of the Games."
But not everyone agrees.
"All the safety information I'd received, I thought I'd be lying ill in bed for at least half of the time and at worst I might not come back because of the terrorist threat," says former Olympic triple jump champion Jonathan Edwards, who was working in Delhi for BBC Sport.
"I was prepared for the worst, but I haven't got any negative memories of Delhi. I remember enjoying the trip."
Baroness Tanni Grey-Thompson concedes the Commonwealth Games is not always high on an athlete's list of priorities and says some sportsmen and women "struggle to commit".
"They are thinking of their long-term careers and it might not be right for some athletes at that point," says Grey-Thompson, who is one of Britain's most successful disabled sportswomen.
Flagbearer for Wales at the 2002 Commonwealth Games, Grey-Thompson, the winner of 11 Paralympic gold medals, added: "If athletes choose not be here, they are missing a great sporting event.
"It's a huge amount of fun. It is a different atmosphere to the Olympics and Paralympics, but I think it can add a lot to the career.
Five big names appearing at Glasgow 2014
Sprinter Usain Bolt, Jamaica: Competing in the 4x100m relay
Runner Mo Farah, England: Competing in the 5,000m and 10,000m
Sprinter Shelly-Ann Fraser-Pryce, Jamaica: Competing in the 100m
Cyclist Sir Bradley Wiggins, England: Competing in the team pursuit
Hurdler Sally Pearson, Austraia: Competing in 110m hurdles
"In some sports, the Commonwealth Games is a stepping stone and some others it isn't. I think the Commonwealth Games has a lot of value."
Adlington, who won gold in the 400m and 800m freestyle events in Delhi, as well as bronze medals in the 200m freestyle and 4x200m freestyle relay, agrees.
"It's such an important stepping stone," she says.
"You get to be in the village, you get to see what the other athletes are doing and you get a chance to lay down a marker. You can't take that experience for granted."
So what will Glasgow bring? Will it repair and restore the battered reputation of the Games?
"I think it will be a huge success," says Edwards. "There is something magical about multi-sport events and the rivalry between the home nations, the rivalry of Australia up against England."
As planning for the Games began, a picture soon emerged of what Glasgow had to offer: a friendly Games in a modern city that could offer some certainty about infrastructure and facilities.
Many of the 13 venues that will stage the 18 sports to be played out over 11 days of action were already built and have been temporarily transformed into Games venues.
For example, the football stadia of Hampden Park, Celtic Park and Ibrox will be used to host the opening ceremony, athletics events and rugby sevens respectively.
Others, such as the Commonwealth Arena and Sir Chris Hoy Velodrome, have been purposely built and successfully staged test events.
Yet it would be wrong to suggest preparations were without controversy or problems.
Just ask the thousands who signed the petition against plans to demolish landmark tower blocks during the opening ceremony, describing the plans as crass and insensitive, or those who fell foul of the ticket sales system that could not cope with demand.
There was also an outbreak of norovirus at the athletes' village, although that was quickly contained.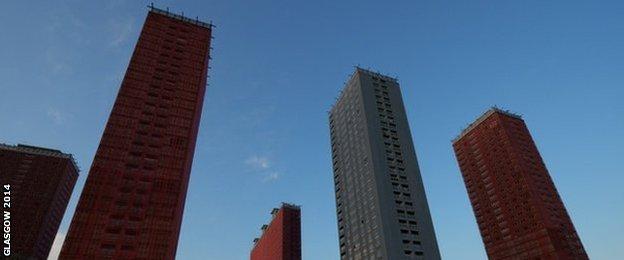 Nevertheless, a city sometimes known for its cynicism seems to have bought into the brief.
"These Games are all about people - and the people of Glasgow are amongst the friendliest in the world," said Glasgow 2014 chief executive David Grevemberg.
"The east end of the city has undergone massive regeneration and the benefits of that will be felt for many years to come.
"Glaswegians have absolutely bought into what we're doing. They know the eyes of the world will be on their city and they will put on a party."
Pearson, too, thinks the Games are safe in Glasgow's hands.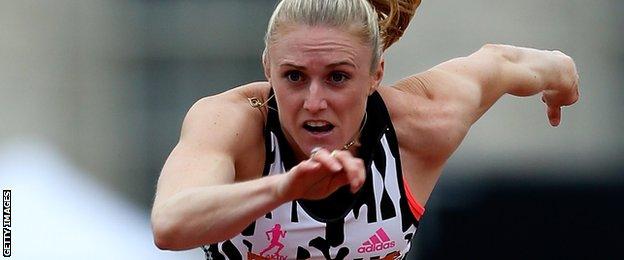 "I'm not worried about the brand of the Commonwealth Games coming into Glasgow," she says.
"They know how to put on a great event - and that's why I'm here."
When the curtain goes up on Glasgow, a potential global TV audience of over one billion could be watching.
And the more eyes on Glasgow, the more money generated.
That's key for any cities thinking of staging the Games in the future.
Organisers of the 2018 Games on the Gold Coast in Australia are already well down the road with their plans and any momentum built up in Glasgow will surely be welcomed on the other side of the world.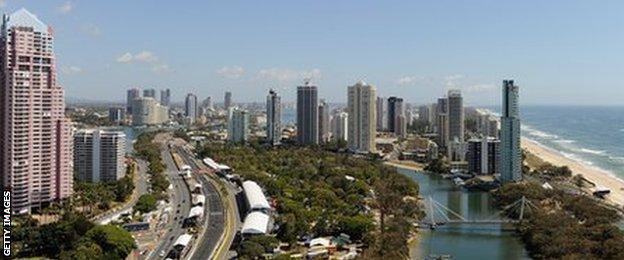 But what then? So far, interest in staging the Commonwealth Games in 2022 is muted to say the least.
However, outgoing Commonwealth Games Federation chief executive Mike Hooper says he is confident the Games have a bright future.
"We have to make sure we continue to grow the Games and keep it relevant with its sport programme," he said.
"We are extremely relevant to our constituents in the Commonwealth.
"It's a case of evolution. We are moving forward and that is what we will continue to do."
The final word goes to Adlington.
"I'm staying in Glasgow city centre and everyone is buzzing about the Games," she says. "People just want it to start."