Glasgow 2014: David Fletcher could not watch opening ceremony
Last updated on .From the section Commonwealth Games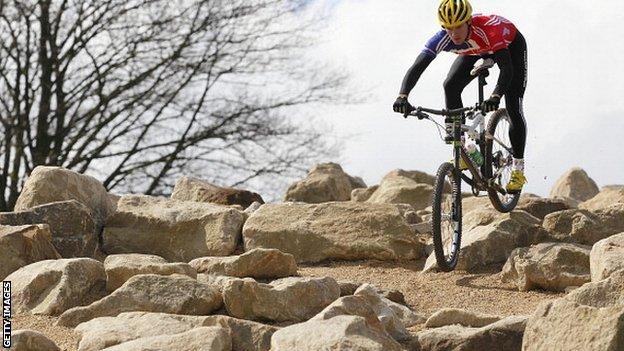 Mountain biker David Fletcher says he could not bear to watch the Commonwealth Games opening ceremony following his injury heartache.
The 25-year-old was forced to pull out of Glasgow 2014 after hurting his shoulder on Sunday and chose to miss Wednesday's celebrations in Scotland.
"I went out with my family to get away, keep my spirits raised and make sure I didn't get too down," Fletcher said.
"It's been a year of bad luck with mechanical problems and crashes."
Fletcher told BBC Radio Nottingham: "Mountain biking is a dangerous sport and crashes come with it. Unfortunately for me it was three days before the Games.
"Even before I hit the ground I thought, I can't come off, I can't hurt myself."
He had been looking forward to challenging for a medal in Scotland, after narrowly missing out on riding in the London 2012 Olympics.
"Hopefully Team England can come back with a nice haul of medals. I'll certainly be watching the mountain bike event," Fletcher added.