Glasgow 2014: Day four Scottish interest at-a-glance
Last updated on .From the section Commonwealth Games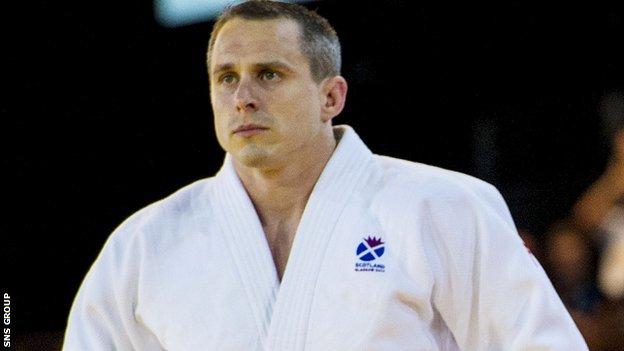 Glasgow 2014 Commonwealth Games
Dates: 23 July - 3 AugustCoverage: Live on BBC TV, HD, BBC Radio 5 live, Red Button, Connected TVs, online, tablets and mobiles
Scotland savoured more glory on Saturday at Glasgow 2014 and while day four looks a bit quieter on the medal front, there's still plenty to look forward to.
While attention will focus on the start of the athletics at Hampden, there are Scots in contention for medals at the bowls, with women's fours medal matches taking place.
Aileen McGlynn will look to add to her silver medal in the women's 1000m time trial.
In the pool, Hannah Miley will also be seeking to add to her collection as she races in the 200m individual medley.
Elsewhere, the Rugby 7s competition continues at Ibrox and Scotland's women take on Wales at the hockey centre.
Possible gold medals for Scotland:
Cycling Track (Women's 1000m time trial B2 tandem), Swimming (women's 200m individual medley) and Lawn Bowls (Selected events).
Day in a sentence
The start of the athletics at Hampden is sure to cause excitement, and athletes can expect plenty of enthusiasm from the crowds who will line the marathon route.
Highlights involving home favourites
08:45 BST - Bowls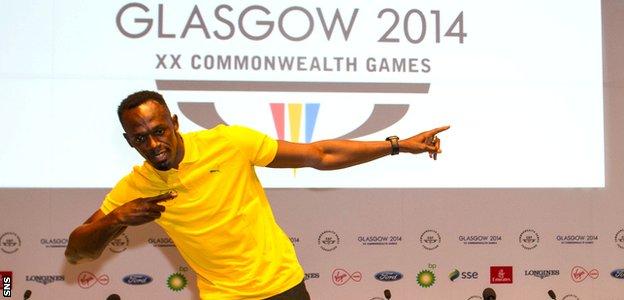 It's an early start for the Scottish women's fours team, who face South Africa in the semi-final at Kelvingrove.
The Scots earned their place after a 16-14 win over Jersey - South Africa knocked out England.
16:13 BST - Cycling Track
Aileen McGlynn, who won silver in the B tandem sprint will be looking to go one better in the 1000m time trial.
The 41-year-old from Paisley has three paralympic titles to her name.
Just under an hour later, Katie Archibald, Charline Joiner and Eileen Roe are also in action in the 25km points race at the Sir Chris Hoy velodrome.
10:47 BST - Swimming
Ross Murdoch will try for a third medal at the Games in the 50m breaststroke. He is joined in the heats by compatriots Mark Tully and Joseph Welstead.
Hannah Miley will also be looking for another title as she competes in the 200m individual medley, where she will compete alongside Aisha Thornton and Camilla Hattersley.
Fellow medallist Corrie Scott is also in action as she, Katie Armitage and Kathryn Johnstone race in the 100m breaststroke.
10:30 BST - Rugby 7s
Scotland were unlucky to lose New Zealand on day one of the competition and qualified for the latter stages after wins over Barbados and Canada.

Colin Gregor's team will play South Africa with the medal quarter-finals starting at 12:06
The action takes place over the day at Ibrox Stadium - it'll be a big surprise if anyone other than the All Blacks win gold, but the other medals are very much up for grabs.
Keep your eye one
The home nation's netball team will look to pick themselves up after defeat by an impressive New Zealand - they take on Jamaica at 0930.
And the women's table tennis team take on Northern Ireland in the team classification final, also at 0930.
BBC Coverage
06:00-01:00 BBC Radio 5 live
09:00-13:00, 13:45-18:00 & 19:00-22:00 BBC One
09:00-22:00 BBC Three
13:00-13:45, 18:00-19:00 & 22:00-22:30 BBC Two
22:40-23:40 Tonight At The Games, BBC One
23:40-23:55 Sports News, BBC One