Glasgow 2014: Lord Coe praises 'sensational' Commonwealths
Last updated on .From the section Commonwealth Games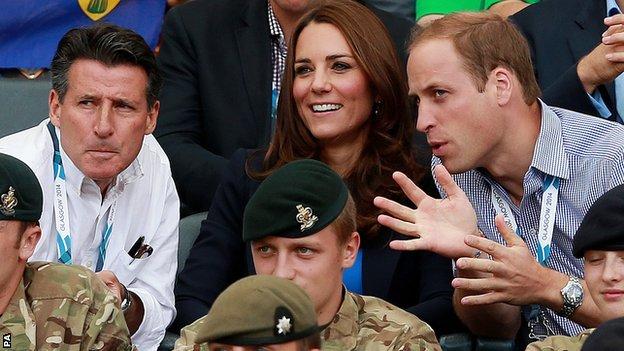 British Olympic Association chairman Lord Coe has praised a "sensational" Glasgow 2014 Commonwealth Games.
The two-time Olympic 1500m champion, 57, spearheaded the London Olympics from bidding through to staging.
"I think they've been sensational on pretty much every level," he said. "Organisationally [it has been] executed flawlessly and the city has absorbed the experience."
Lord Coe added that he believed the Games were still relevant.
"You only have to walk around Glasgow to see how important the Games are," said the two-time Olympic champion.
"The Commonwealth Games are still incredibly relevant. If you look at some of the track and field that we've seen here, it's been top drawer."
Lord Coe also said the Games showed that Great Britain had good prospects of more success at the Rio Olympics in 2016.
"I think all our Olympic sports are shaping up very well," he continued.
"UK Sport is the organisation that monitors and benchmarks where our teams are in relation to their progress to a championship. And they're quietly confident that we are benchmarking at least as well at this point as we were out of London. So that's a good sign."