Tanni Grey-Thompson hails Glasgow's para-sports programme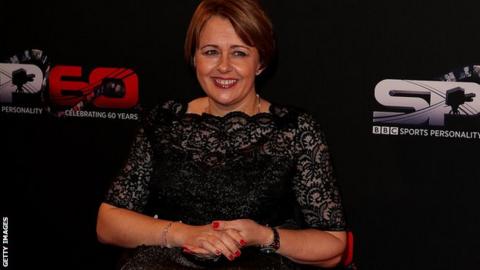 Baroness Tanni Grey-Thompson has praised the para-sports programme at Glasgow 2014, but says some Commonwealth nations still "need to do more".
The 2014 Games included 22 para-sports medal events, more than any previous Commonwealth Games.
And Thompson, who won 16 Paralympic medals including 11 golds in wheelchair racing, has been impressed.
"I think it's been really good how it's come about," she said.
The para-sports programme at Glasgow 2014 has been integrated into the main schedule and the medals won included in the tally of each nation.
Of Scotland's 53 medals, seven were won in para-sports events, with 12 of England's 174 medals and three of Wales' 36 medals coming from para-sports. Northern Ireland failed to pick up any para-sport medals.
And Thompson says it is outside the home nations where work is still to be done to increase participation numbers.
"What Glasgow has done is picked events that are elite at the top end," added Thompson.
"You look at the men's and women's wheelchair races, and there's a real fight for medals.
"But they're events that need to be developed across the Commonwealth, especially with a lot of the African nations, especially across the women's events they need to do a lot more, not just to have access to sport but to have access to education and inclusion in society.
"I think the Commonwealths send out a really strong message to say to countries, 'you need to do more'.
"We've got 22 events on the programme here, only 20 countries have sent disabled athletes and it needs to be better.
"It is growing but I think countries have seen there are medals to be won and the medal tables matter to the individual nation."