Glasgow 2014: Guernsey games chief urges more high-level events
Last updated on .From the section Commonwealth Games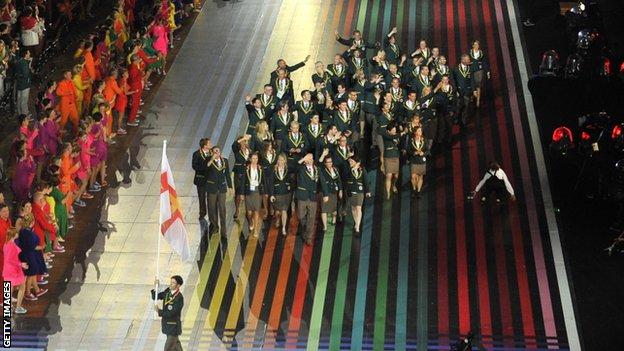 Guernsey's Commonwealth Games chef de mission says island athletes need more high-level competition.
The island again failed to win a medal in Glasgow, with Adrian Breton's 1994 shooting bronze their last success.
Guernsey's best performances were Nick Mace's eighth place in full-bore shooting and James McLaughlin
"We need to get people to compete at a higher level as often as they possibly can," David Harry said.
"They need to experience international competition, experience big events, so that when they come to something like the Commonwealth Games they're not fazed by it."
Despite the lack of medals, Harry was impressed with how Guernsey's athletes, the vast majority of whom are amateur, fared in Glasgow.
"I'm very pleased," he told BBC Radio Guernsey.
"Some of the competitors have done better than we anticipated, some have done as we expected.
"Overall the sprit in the team has been very good.
"We always come away with expectation and hope, but it's always difficult because the standard of the Commonwealth Games is so high.
"We ought to be realistic that because of the quality of the competitors who compete, often who are Olympians and internationals, it is very difficult for Guernsey to compete at this level.
"We shouldn't disillusion ourselves in not realising how high that competition actually is."