Commonwealth Games: Scots not 'messing about like other countries', says Chris O'Hare
Last updated on .From the section Commonwealth Games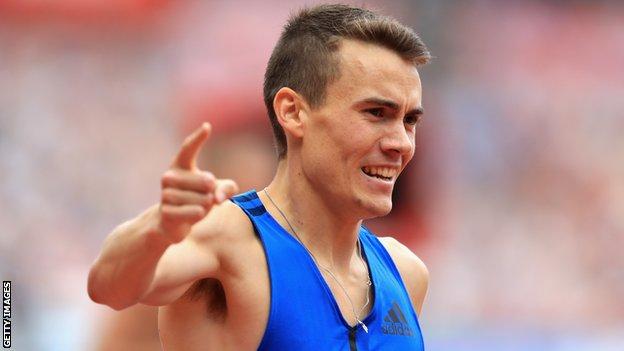 Chris O'Hare insists Scotland's athletes harbour serious medal ambitions for the Gold Coast Commonwealth Games - unlike some from other nations.
The 1500m runner, 27, says some athletes are "just here for the trip".
O'Hare competed at the 2016 Rio Olympics and at Glasgow 2014 but did not win a medal.
"If you look at the [Scottish] athletes and what they've done, nobody's messing about," he told BBC Scotland.
"That's more than can be said for a lot of countries.
"There's a lot of people that are just here for the trip and to take some selfies with kangaroos. While there's been a fair share of selfies with kangaroos in our team, they're all here to put in some serious work."
O'Hare, who has bronze indoor and outdoor medals at European Championship level, believes the race for 1500m glory in Australia could be wide open.
"It's always drawn a big crowd and been one of the top events behind the sprints and relays," he said.
"I've always had to deal with that. It's one of those events that everybody in the final can be in with a chance so the unpredictability of it makes it more exciting for everybody else, but it also makes it more fun for us."
'We've not been this strong for a long, long time'
Team=mate Jake Wightman echoed O'Hare's sentiments that the national group is packed with medal contenders.
Wightman, 23, will also compete in the 1500m.
"I think Team Scotland have done everything possible for us to compete at our best and with athletics, especially the endurance side, I don't think we've been this strong for a long, long time," Wightman said.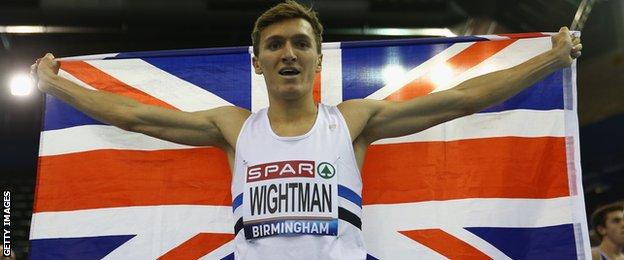 "Everyone here has got the chance to come out with a medal so I'm hoping that converts and we bring stuff home.
"The nature of athletics is you could have loads of people with the potential for medals and it doesn't always work out, but I'm hoping this time we can step up and perform when it matters.
"It's not often we get a chance to run for Scotland so it's a pretty special occasion and it'd be great if we could return home with a lot more than we were expecting."
'It has been a real rollercoaster for me'
Eilish McColgan has endured a turbulent and challenging route to the Gold Coast, having endured multiple injury setbacks, including a broken ankle in 2015, and a change of event from the 3,000m steeplechase to the 5,000m
"It has been a real rollercoaster for me," the 27-year-old said. "I think I could write a book on things that have gone wrong over the last couple of years.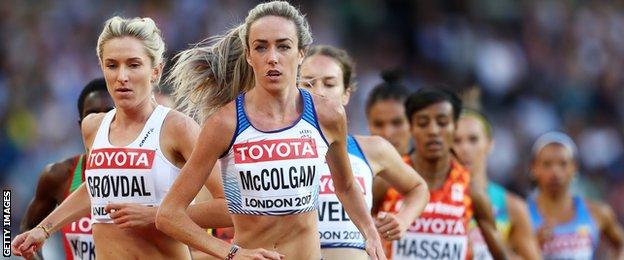 "But I think it comes with experience, making smart choices with your training and realising you can't just be pushing, pushing, pushing all the time.
"As a youngster I think that's what you do - push too much and end up injured.
"For me, it's about making smart training decisions and I'm heading into the Games with probably my most consistent training in a long time and, touch wood, no illness or injuries.
"We've got a really strong team and I'm excited not just to see how I do but to see how everyone gets on."