Commonwealth Games: Queensland Police investigate assault allegations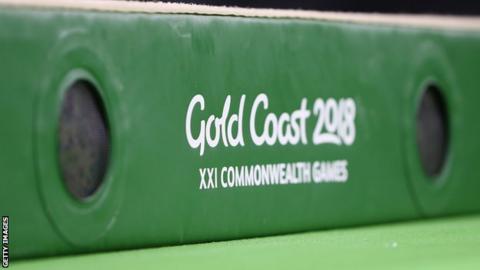 Australian police are investigating allegations the chief of the Mauritius team assaulted one of the country's athletes at the Commonwealth Games.
The Mauritian sports ministry confirmed chef de mission Kaysee Teeroovengadum has stepped down after it was alleged he sexually assaulted a female member of the squad.
Officials said he would remain in the Gold Coast due to the investigation.
The opening ceremony at the Games took place on Wednesday.
Mauritian sports ministry press attache Fabien Hector said: "The Mauritian government is looking into the matter and following the issue with the Australian authority with great seriousness."
Richard Papie, a vice-president of the national Olympic committee, has taken over the duties of Teeroovengadum, who is also assistant secretary general of Mauritius' Olympic committee.
"We are giving it absolute priority and anticipate being able to resolve the issue over the coming days," said Queensland Police deputy commissioner Steve Gollschewski.
Commonwealth Games Federation chief executive David Grevemberg said he was confident the "right safeguards" were in place to protect athletes.
"There is absolutely, again, similar to cheating, zero tolerance for abusive behaviour of any nature," he said. "There's just no place for that at the Commonwealth Games."
Hector added that the athlete remains determined to compete despite the investigation playing out.
"She is ok, she is a fighter," he said.