Commonwealth Games: Wales' multi-coloured shirts light up social media
Last updated on .From the section Commonwealth Games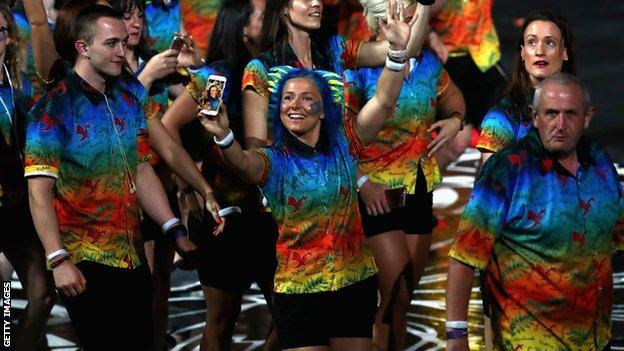 The 2018 Commonwealth Games began with a spectacular opening ceremony in Australia on Wednesday, and the athletes' colourful costumes raised an eyebrow or two.
One garment drew particular attention - the multicoloured shirts worn by the Wales contingent.
They may only be a small nation, but theirs was one of the loudest outfits in the Carrara Stadium on Australia's Gold Coast.
Swimmer and proud Welsh flag-bearer Jazz Carlin suggested her dad's brilliantly 90s shirt was the inspiration for the colourful get-up.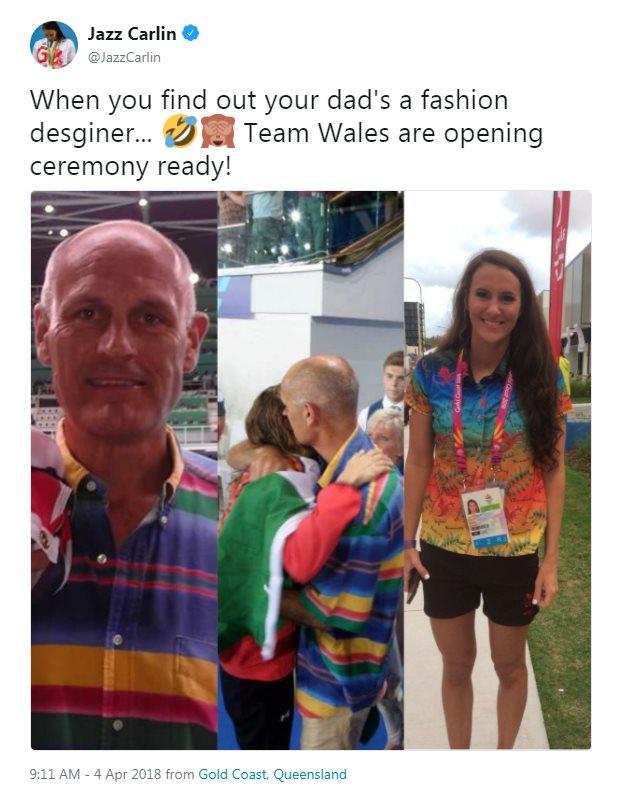 Reaction to the Welsh team's wardrobe on Twitter was mixed to say the least, ranging from pure joy...

To slight confusion...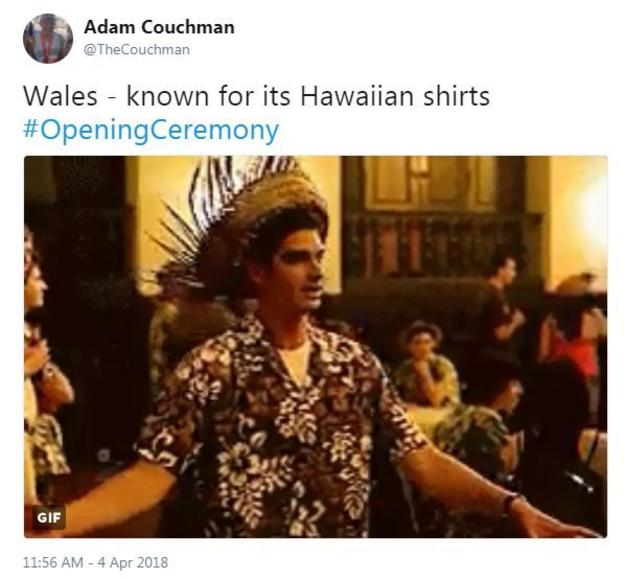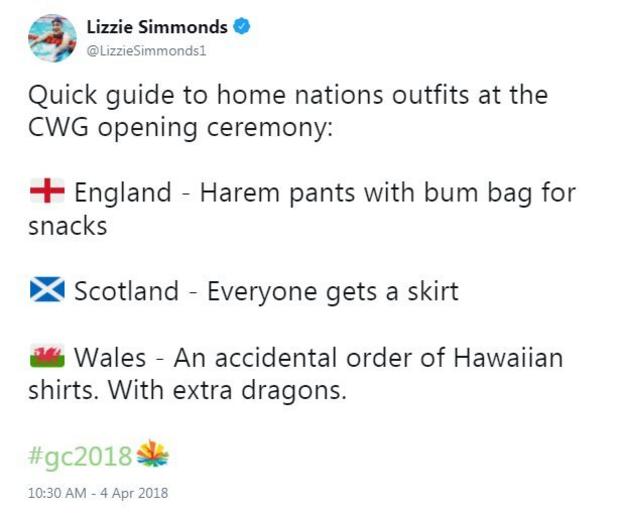 Some people couldn't make their mind up about the attire.
"Outrageous" but "easily the best dressed team" was how one user described them.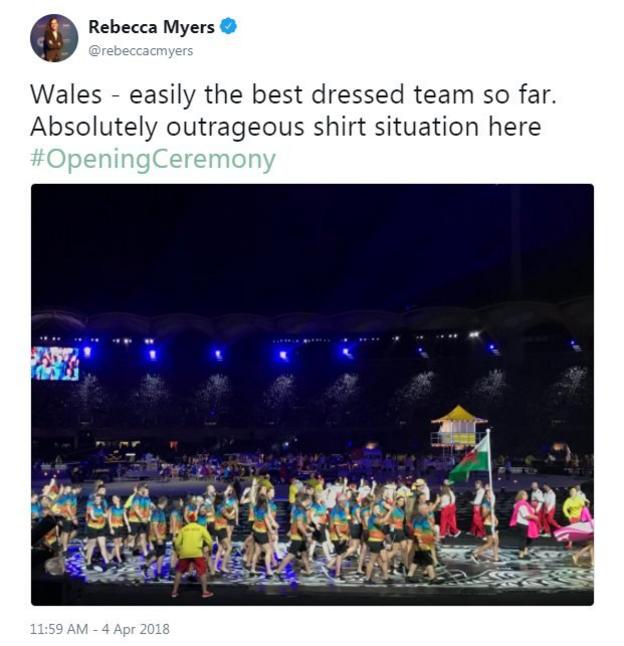 Others were much more decisive about how they felt...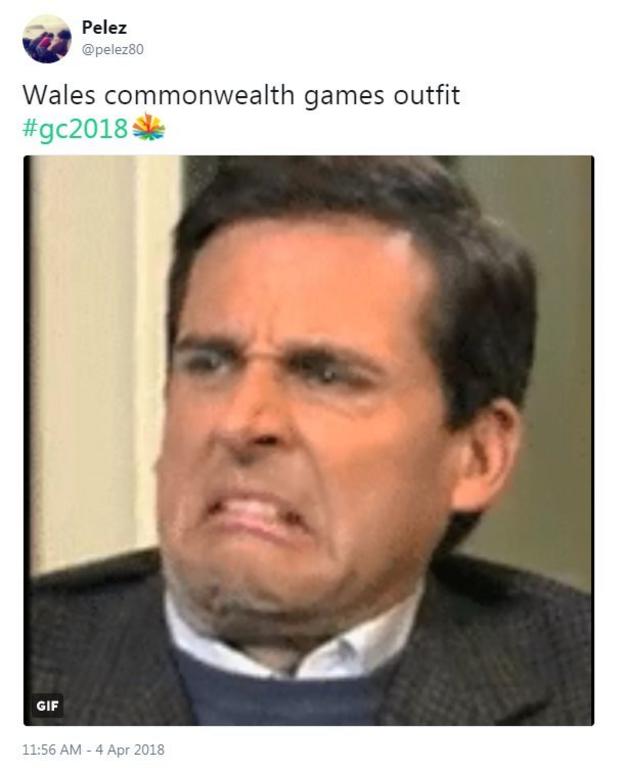 Some people even expressed a desire to get their hands on one of the shirts...

Welsh weightlifter Gareth Evans tried to offload his to the admirer before the ceremony had even concluded...

...but the offer was politely turned down.

The Prince of Wales was in the stadium to officially open the Games and, according to one tweet, Prince Charles was delighted by the team's multicoloured garments.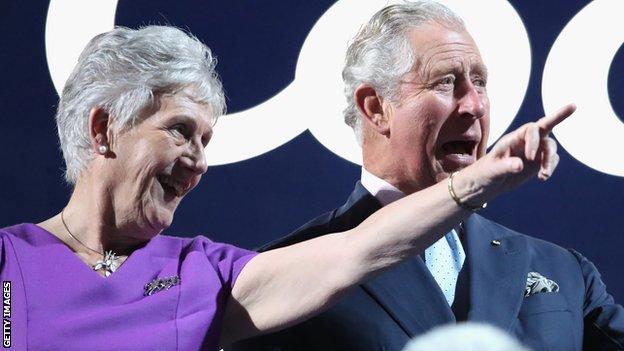 The sport gets under way on Thursday morning from 00:15 BST on BBC One with live coverage of the women's triathlon.