Commonwealth Games 2018: Jack Carlin to revel in 'gladiatorial' sprint - Sir Chris Hoy
By Sharyn Fleming
BBC Scotland
Last updated on .From the section Commonwealth Games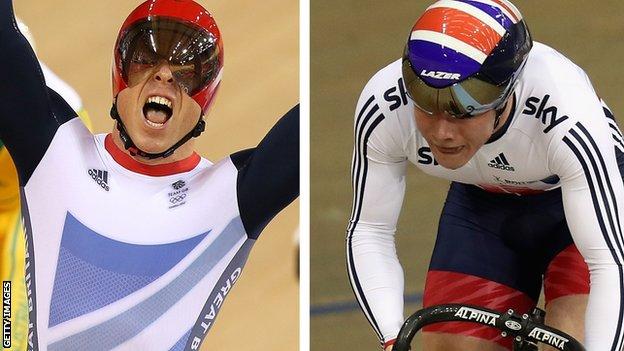 Team Scotland's Jack Carlin will thrive in the "gladiatorial" Commonwealth Games sprint cycling, according to Sir Chris Hoy.
Carlin, 20, "blew Hoy away" with his debut individual silver medal at last month's Track World Championships.
And the cycling great, a six-time Olympic and double Commonwealth gold medallist, expects big things from Carlin at the Gold Coast Games.
"More than his raw speed, it's his temperament under pressure," Hoy said.
"He's very level-headed. The sprint competitions are so intense.
"It's a real gladiatorial, head-to-head, man-against-man, or woman-against-woman, scenario where you can affect the performance of the other person by getting into their head.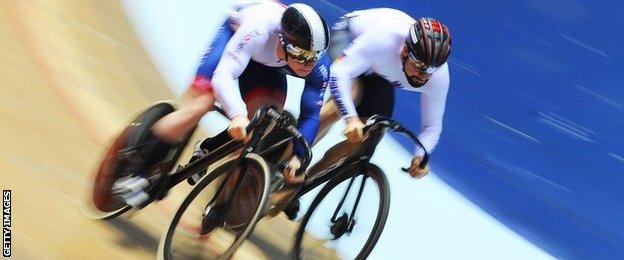 "It's not like a time trial where it's just about you against the clock.
"It's his ability to deal with pressure and to read an opponent and isolate their weaknesses and pounce on them. Jack's definitely got something.
"The hard part for him will be backing it up having had such a high at the world championships.
"It's just long enough ago that you can come off that peak. Whether he can physically get himself back up again is another question.
"But he's young and morale is a big part of it."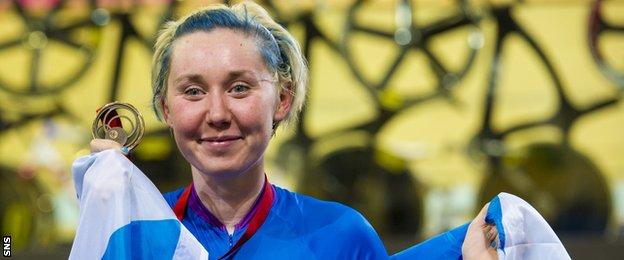 Edinburgh native Hoy, 42, is confident Olympic and world champion Katie Archibald will continue her fine form in Australia.
"Katie Archibald will do well," Hoy said of the 24-year-old from Milngavie. "She's still very young, but she's used to the pressure and the expectation.
"She's won world titles, she's won Olympic gold medals. She will perform very well.
"She's probably the biggest name in the cycling team."