Commonwealth Games: Isle of Man swimmer Charlotte Atkinson into final
By Mark Edwards
BBC Sport, Gold Coast
Last updated on .From the section Commonwealth Games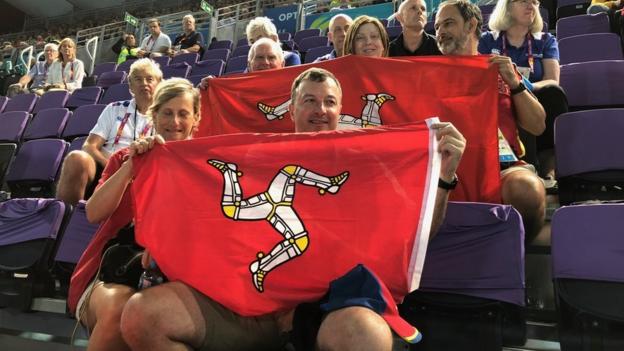 Swimmer Charlotte Atkinson will have a chance to win the Isle of Man's first medal of the Gold Coast Commonwealth Games after an impressive opening day.
The double British champion was the fourth fastest qualifier in the women's 100m butterfly, clocking 58.04 seconds in her semi-final.
Atkinson is currently a student at Loughborough University.
The 21-year-old, who has also set a new Manx record time, said she was "thrilled" to reach the final.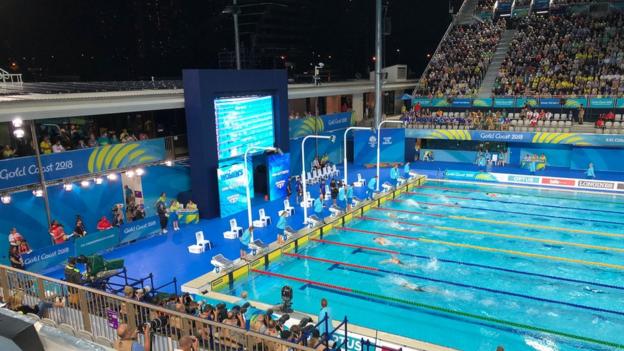 In the lawn bowls, meanwhile, Manx police officer Mark McGreal and his father Clive beat Jamaica 22-10 after losing 21-11 to Wales in their opening match.
They are competing on the Gold Coast four years after their mother and wife Bernice took part in the women's singles tournament at Glasgow 2014.
She is now their coach.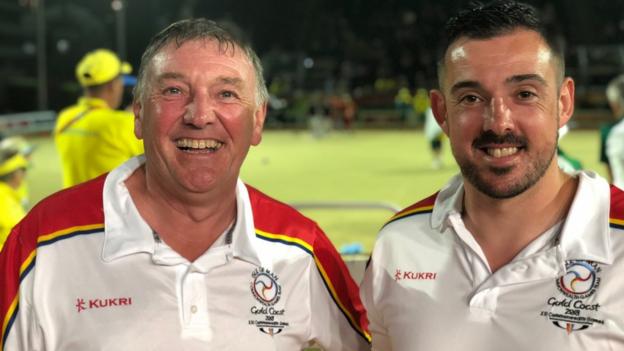 Mr McGreal Junior said: "It is a very proud moment for me and dad to follow in mum's footsteps - it's amazing.
"Back home people think bowling is an old man's sport but look around and it is a young man's game here.
"The lads at the police station have sent messages of good luck and they've been great.
"I think the whole police force is behind us."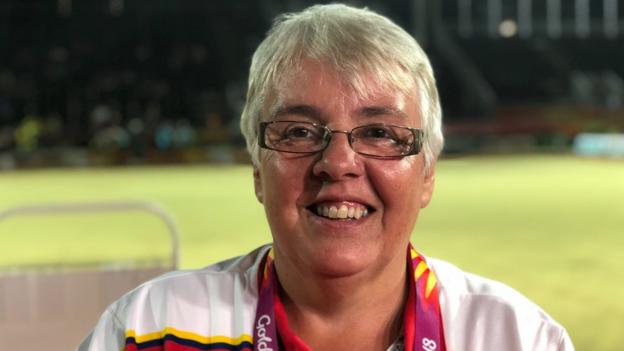 Clive, 61, a multiple island-champion said: "I'm immensely proud to have my son playing alongside me on the biggest stage possible and to have Bernice watching on is very special indeed."
Coach Bernice said: "It's a great feeling. I'm very proud of the guys and we are all proud to represent the Isle of Man here in Australia."
Meanwhile Jennifer Newberry finished 17th in the women's triathlon in one hour, seven minutes and 18 seconds - more than 10 minutes behind winner Flora Duffy from Bermuda.