Commonwealth Games: Ex-Mauritius official charged with sexual assault
Last updated on .From the section Commonwealth Games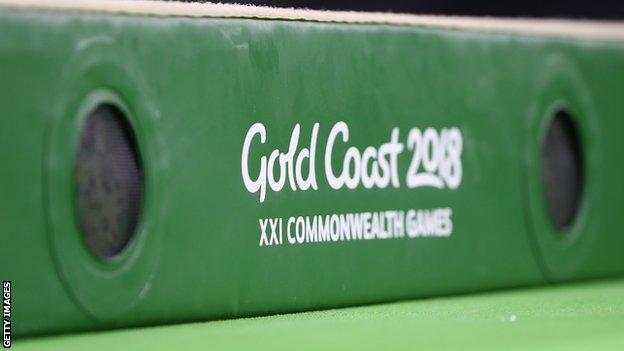 Australian police have charged the former chief of the Mauritius team with sexual assault of an athlete at the Commonwealth Games.
Kaysee Teeroovengadum is alleged to have assaulted the woman on 29 March.
The 52-year-old will appear at Southport Magistrates Court in Queensland on 17 April.
Teeroovengadum stepped down from his role as chef de mission and left the athletes' village after the allegation was made.
Richard Papie, a vice-president of the National Olympic Committee, has taken over the duties from Teeroovengadum, who is also assistant secretary general of the Mauritius Olympic Committee.
Commonwealth Games Federation chief executive David Grevemberg said he was confident the "right safeguards" were in place to protect athletes.
"There is absolutely, again, similar to cheating, zero tolerance for abusive behaviour of any nature," he said. "There's just no place for that at the Commonwealth Games."