Commonwealth Games: Matthew Bostock and Nicole Burns impress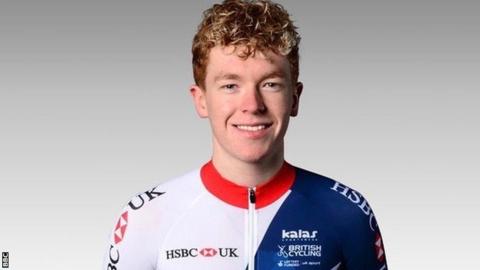 Manx cyclist Matthew Bostock recorded a sixth place finish in a world class field in the men's 15km Scratch Race.
The 20-year-old from Douglas was "made up" with his performance in the race, which was won by Australian Sam Welsford at the Anna Mears Velodrome.
Meanwhile, the Isle of Man's only gymnast at the Games finished 15th in the Women's Team Final and Individual Qualification Subdivision Two.
Nicole Burns, 20, finished with a combined score of 44.300.
"I am insanely proud to represent my homeland," she told BBC Sport.
"You can't describe how much it means. I'd like to do today all over again!"
Charlotte Atkinson reached the semi-final of the 50m butterfly - finishing seventh in a time of 27.57 seconds at the Optus Aquatics Centre. Her strongest event - the 200m butterfly - is on Monday.
Elsewhere, Niamh Robinson finished 15th in the women's 200m breaststroke.
In the lawn bowls, meanwhile, Manx police officer Mark McGreal and his father Clive lost their final match 19-13 to South Africa.
The pair beat Jamaica but also lost to Wales and Northern Ireland.
Clive said: "It's been fantastic. I am so proud to compete for the island alongside my son."