Dave Bracegirdle on tour with Nottinghamshire

By Dave Bracegirdle
BBC Radio Nottingham cricket correspondent
Last updated on .From the section Cricket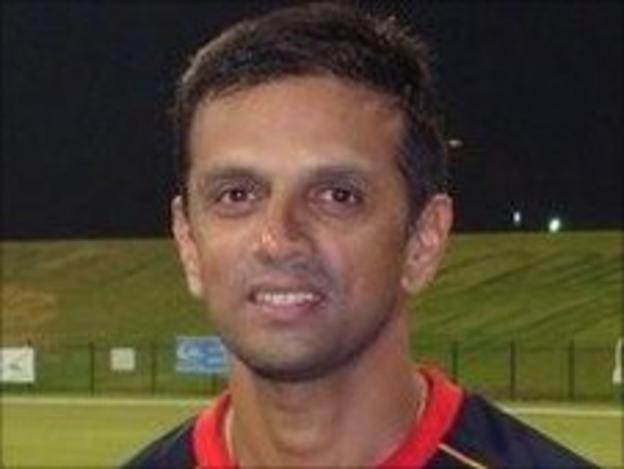 Not name-dropping but I went to Hampden Park for the first time last weekend to watch the Scottish League Cup final.
Growing up, I'd heard so much about the 'Hampden Roar' and thanks to Celtic and Rangers' supporters I was able to hear it first-hand on Sunday.
Noisy as it was, it has quickly been overtaken in the decibel level by the noise that woke me on Saturday morning. Super-fast, super-charged super cars racing round the Grand Prix circuit below the windows of the Nottinghamshire team hotel.
Later, washed and dressed, I ventured down track-side and spoke to a gentleman dressed in team colours, who told me that he had designed one of the cars - a Lamborghini V12. I wish I knew more about the cars but I don't - except that they are gearing up for this weekend's 'Battle of the Brands', a round of the FIA GTI World Grand Prix. I also learned that an Englishman, Peter Cox is racing - good luck Peter!
Two separate doormen (one in, one out) advised me that it was 38 degrees celsius - warm enough by anyone's standards. Certainly the Notts bowlers, who each had a series of 20-minute sessions in the middle of the day, knew how hot it was as they prepared for Sunday's start of their four-day game against the MCC.
It was a fairly gruelling, testosterone-charged practice until, typically, someone's misfortune made the others laugh - although Paul Franks could have been seriously injured when he top-edged a sweep into his grill, cutting his chin. Although a drop of the old 'claret' was spilt, thankfully 'Pike' was OK to carry on.
The Reverend Cannon Alan Haydock, long-time Notts committee man, is out here enjoying the break and allowed me to pay a cheeky homage to the late-lamented Paul Eddington's comedy masterpiece when he asked for the name of our hotel. "Yas Minister!" I replied.
He, along with several other dignitaries, attended the evening function hosted by the Abu Dhabi Cricket Board. There were smiles from everyone, except Wayne Noon, when the local chief executive Dilawar Mani mentioned Nottinghamshire's fine coaching staff led by Mick Newell and Mike Hendrick.
Mike Griffith responded for the MCC, whilst chairman Peter Wright and chief executive Derek Brewer each delivered some fine words on behalf of Notts, then presented Mr Mani with a signed copy of 'What Do Points Make?', the inside story of the LV= County Championship success.
At the same gathering came a 'Royle Family' moment. For those that remember the series, Anthony mentioned that his girlfriend was a vegetarian. Nanna (Liz Smith's character) piped up with: "Isn't that a shame, what about wafer-thin ham, can't she have wafer-thin ham, Barbara?"
The 2011 version went something like this. Lisa Pursehouse, Notts' deputy chief executive, asked if there was a vegetarian option to the main course. A bewildered waiter looked at her and emphasised: "But it is fillet steak".
The Wall arrived on Saturday. Rahul Dravid, one of India's truly great Test batsmen, will bolster an already formidable-looking MCC top order. First he had to satisfy a long line of his supporters each patiently waiting for an autograph and a photo opportunity with the great man.
Dravid, a class act in every sense, obliged each and every one of them. Notts' hopes of winning this match will surely depend on getting rid of him cheaply - twice.
There will be ball-by-ball commentary on all of Nottinghamshire's four-day games on BBC Radio Nottingham this season, beginning with MCC on Sunday.