Cricket Ireland to fight 2015 World Cup exclusion
Last updated on .From the section Cricket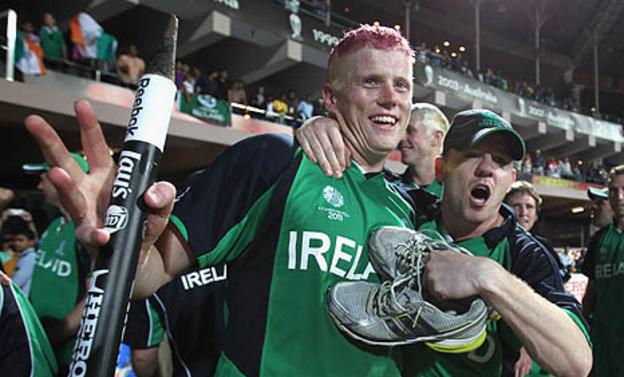 Cricket Ireland chief Warren Deutrom has vowed to fight the country's exclusion from the 2015 World Cup and is not ruling out legal action.
Deutrom told BBC Sport that Irish cricket had been left "stunned" by the decision to restrict the tournament to the 10 full-member nations.
"Every avenue is going to be looked into," said Deutrom.
"This decision could have serious implications both for our playing and financial strength."
Ireland's spirited displays at the recent World Cup - which saw them complete a historic win over England as well as running the West Indies and Bangladesh close - have been rewarded by a return to the World Cup wilderness until at least 2019.
The 2015 tournament has been cut from 14 teams to the 10 full-member countries by the International Cricket Council, while a qualifying period will be instituted for the 2019 tournament.
That decision jars with the fact that Ireland are currently ranked above 11th-placed Zimbabwe. "Our reward for beating England in this year's World Cup is to be excluded from the next one," added Deutrom.
"Sometimes, people are accused of indulging in conspirary theories but in this instance two and two do make four. We will continue to fight this and we don't believe this is a dead issue yet.
"The chairman of the associates has sent a memo out to all 95 non-Test playing countries to notify them of the decision and to say the six elected representatives who sit on the two main ICC committees will be liaising to talk about the course of action we need to take."
Asked about the prospect of legal action, including a possible challenge to the Court of Arbitration for Sport in Switzerland, Deutrom said:"We are only 24 hours into all this but nothing is being ruled out at this stage.
"Legal action could be a relatively slippery slope but we will examine every possible option. We have to determine if the ICC has acted in concert with its memorandum and articles.
"I have worked in the ICC for the best part of eight or nine years, first as part of the management and now sitting on one of the two senior committees and I can say that today I am ashamed to be part of that apparatus."
As well as improving steadily on the pitch Ireland have improved their infrastructure, secured more high-profile one-day internationals and increased their funding through government and private sponsorship.
Deutrom is now fearful about whether or not all of those improvements can be sustained without the lure of a World Cup appearance.
"We can't guarantee fixtures to our funding sponsors or our government partners and we have to fight for every ODI we get," added Deutrom.
"Now we're in the position we would be had we failed to qualify for a World Cup but from our perspective we always thought we would be good enough to qualify.
"Only time will tell whether or not those funding partners and stakeholders, who have been so loyal so far, will continue to be loyal in the future."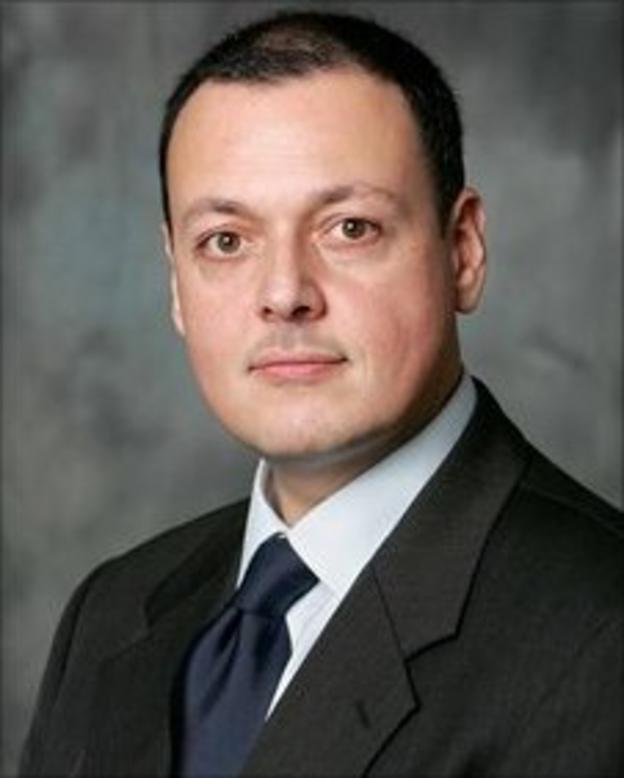 There is also the real fear that the ICC's decision to exclude Ireland from the 2015 World Cup could increase the player drain to England.
Ed Joyce switched to England and represented them in one-day internationals before returning to Ireland duty but another Dubliner Eoin Morgan is now an integral part of the English set-up after switching allegiance.
Talented Irish spinner George Dockrell is also on record saying that he may contemplate declaring for England and there will be fears that other youngsters could opt for a similar route.
Deutrom said that Monday's decision must leave the ICC's high performance unit - which aims to develop the game in associate countries - wondering about its job purpose.
"They must almost be thinking: 'Why have we bothered with all this?' It just doesn't make sense."
Deutrom says 2015 hosts Australia and New Zealand were the prime movers behind the move back to a 10-team World Cup, which was the format back in 1992.
The Cricket Ireland chief believes that India then drove through the plan to restrict the 2015 competition to full-member countries, although he believes they were supported by a number of other nations.
On Tuesday, Cricket Australia chief James Sutherland described his country's schedule for this year's World Cup as "unsatisfactory".
"The Australian team had two seven-day breaks at one stage and during that period the only cricket they were playing was against minnow countries,'' said Sutherland.
"So from our point of view, we went a bit stale there in the middle. The decision to go to a 10-team competition is something we're very supportive of."
However, Ireland coach Phil Simmons has described the decision as a "great day for greed and fear".
"It is hard to find words to describe this despicable decision made by some who want to keep things among themselves and some who fear us, said the West Indian native, who added that the decision would put the game back 10 years.
"There can be no cricketing reasons for this decision, as we answered the cricket question, the television rating question, and we are 10th-ranked nation in the world - so what else is needed?
"The next World Cup will be like the American World Series - you are crowned World Champions but the world did not take part - congratulations to India on winning the last real World Cup."