Stephen Moore column
By Stephen Moore
Lancashire and England Lions batsman
Last updated on .From the section Cricket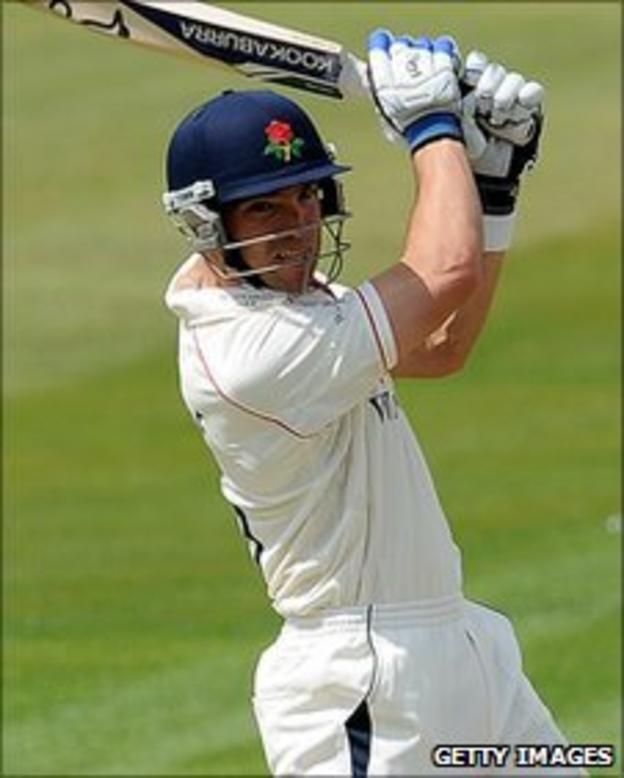 The first County Championship game of the season is almost upon us and for me, after eight months of rehabilitation and training, it cannot come around fast enough.
But as I sift through my drawers for my thermal cricket clothes, I realise that it might be a little different in Liverpool at the beginning of April to that of my preparations in the desert of Abu Dhabi.
It was a great experience representing MCC in the season-opening match, and unique in more ways than one.
Starting a first-class match sometime after lunch, after digesting two generous meals, and then finishing someway after my bedtime, three healthy meals later, can wreak havoc on the habitual nature of a cricketer.
The brilliantly pink Kookaburra ball took a little getting used to from 22 yards, but it was perhaps an insight into the future of cricket watching Rahul Dravid meticulously notching up another hundred in the glow of the floodlights well into the Arabian night.
Lancashire's preparations this season have been local, unlike many county sides who tend to travel to different countries to seek out the sun.
We have focused our efforts on acclimatizing to the conditions we are going to encounter in the early part of the season here, and only after the first month has passed will we know whether it has suited us or not.
One thing is for certain though, with the amount of cricket being played in that month, before we have had a chance to reflect we will be in the full throes of yet another tough county campaign.
It is a well known fact that Lancashire have been knocking on the door of serious silverware for a number of years now, without taking that last step.
Our squad has a different look to it this season, but with no less ambition or confidence in our abilities.
It would be safe to say that the global financial problems have started to work their way into the sporting sphere, and subsequently we, like many county sides, will be tackling a full season of cricket with fewer resources than we would like.
I feel that it is going to be the squad that can manage their resources the best this season that will be celebrating in September.
In spite of this I am sure that I will be only one of many cricketers and supporters who will have a smile on their face on Friday morning, if only by hearing the competitive sounds of leather on willow that mean a new summer is here.
Early-season matches are tough as the body has to get used to four days of cricket again, but they can prove vital come September as they often provide the best chance of winning games as pitches tend to be result orientated.
We face Sussex in our first game, and having been promoted last season they will be keen to get their return to Division One off to a good start. We will have to make sure we are at our disciplined best to get our campaign off to a winning start.
I am sure the county season is going to be as closely fought as last year, and hopefully we will be vying for top honours in September. Only time will tell.
You never know, maybe in the not too distance future it will be sundowner drinks and pink balls that will greet the start of the new county season.