Durham 2011 season preview
By Martin Emmerson
BBC Newcastle
Last updated on .From the section Cricket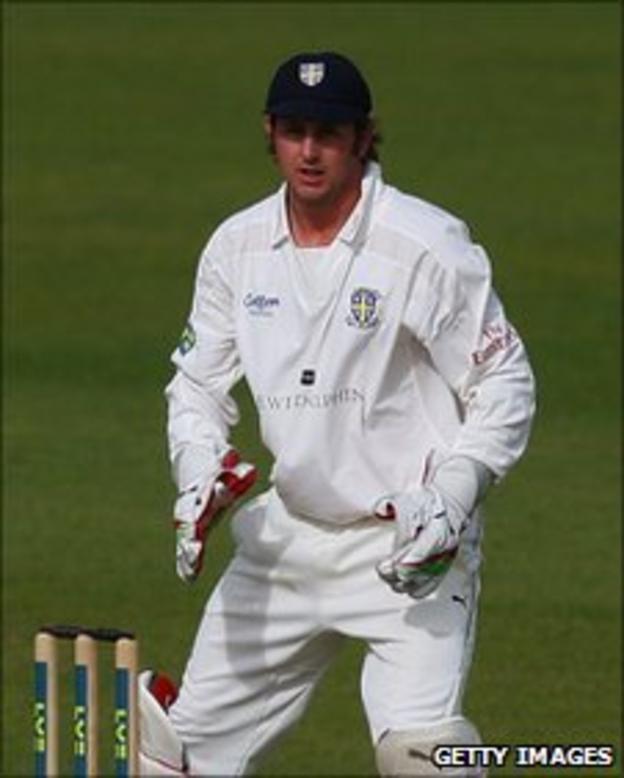 Durham coach Geoff Cook has had many seasons in the sun. This will be the 40th. But last year dark clouds gathered over Chester-le-Street to spoil his summer.
The champions were expected to make a good fist of it as they aimed to become the first team since Yorkshire, in the 1960s, to win the title three years in a row.
The MCC were blown away inside three days in Abu Dhabi and all was well with the world. But by the middle of May Durham were in bother. A number of heavy defeats led to captain Will Smith being relieved of the post and the slump set in.
Perhaps the problems began before the season even did. At the time no-one realised Graham Onions' early return from an England trip to Bangladesh would prove to be so devastating. Fourteen months on he's only now resuming his career again.
Steve Harmison was no longer centrally contracted by the England and Wales Cricket Board. He was expected to play a major part. He struggled with fitness though, returning from Abu Dhabi with back problems. His season would end early because of a foot problem. And every other bowler in the Durham attack spent at least one chunk of the season on the sidelines.
All-rounder Ian Blackwell admits they had more than their fare share of injuries: "It was very tough. We missed key players throughout much of the campaign and never really played our strongest team.
"Somerset played the same team for more or less the whole campaign and got on a roll. They nearly won the title as a result but we had to change personnel every week.
"It will be good this season to have the likes of Graham Onions back. We still have one of the best squads. Not many teams boast the number of fast bowlers we do and the high-class batsmen we have."
It is fair to say 2010 petered out before it really got going. Durham finished mid-table in the Championship, struggled in the one-dayers and were generally awful in the Twenty20.
But things are on the up again. The bowlers are back in numbers. The squad enjoyed a decent pre-season and the optimism is back. The captaincy is also being shared by wicket-keeper Phil Mustard (four-day games) and Dale Benkenstein (one-dayers and T20) and that could be a master stroke. It was the first thing coach Cook looked at following last year's poor showing.
'The Colonel', as Mustard is affectionately known, got the call to replace Smith while playing golf in mid-May. Looking back he now admits he did not know what he was letting himself in for.
When I hosted the annual 'Meet the Players' night a couple of weeks ago I think he shocked supporters with his honest assessment: "I didn't know what I was doing. I did not know what I was letting myself in for.
"In four-day cricket being a wicket-keeper is not a problem, but it was a big problem in the T20. Things are happening too quickly and you can't keep running up to the other end to chat to a bowler if things aren't going well. I think it is great Dale has agreed to come in and take over for the one-day games.
"I also have a far better idea of what is expected in the Championship from the captaincy point of view now and have some ideas of things I want to do going into the new season."
As for Onions, he begins his comeback with a spell in the second team but hopes he will soon be back in the first-team mix. When he last played for Durham work had not even begun on the pavilion extension. That impressive building is now finished.
The 28-year-old told BBC Newcastle it feels like a new start to his career: "I want to play and make match-winning contributions for Durham but I have been out that long I feel as though I am starting all over again and coming out of retirement.
"I am starting from the bottom in some respects, but I also know cricket is like riding a bike and you don't lose your skills because of an injury.
"But I have now got to have trust in my body and get myself back into the swing of things and not go out there worrying about my back, or if I am going to get injured again. I had a big operation last winter. It was a career-threatening one, but all of the scans have come back clear. I have been bowling well for the last two weeks and will make my return for the seconds.
"If all goes well I hope to play in at least half of the Championship matches in the first half of the season and build it up from there."
All-rounder Ben Stokes is expected to come on this year and he says four months with the England A team in Australia and the West Indies have helped him mature this winter.
"It's helped me massively, not just with my game but the mental side as well," he said. "It's down to all of the coaches you have with you, like Graham Thorpe, who help you batting-wise, and the people who help with strength and conditioning. So if I do well this year it will be down to the winter I had.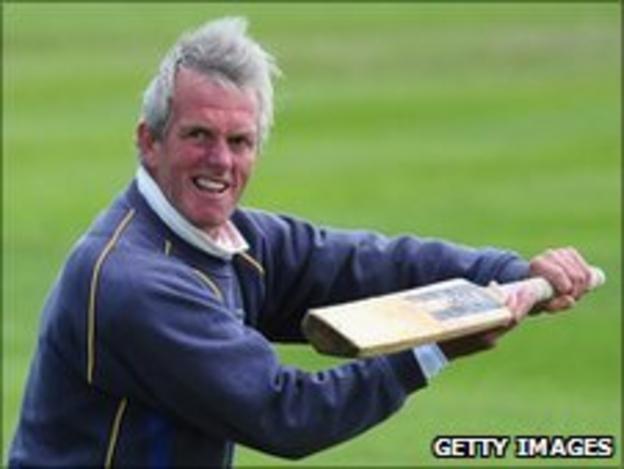 "I definitely think my attitude has changed. I am not saying it was bad last year but certain things needed to change in my life and I think I have worked on those areas now."
So what about the coach? Cook is now entering his fifth season in charge of the first team. In his first year Durham won their first silverware by beating Hampshire in the FP Trophy Final. They followed that in 2008 with their first county title, an achievement matched without defeat in 2009. But 2010 was certainly one to forget.
However, he is looking forward to season 40 in county cricket and says there is always a buzz at this time of the year: "It is a fantastic time of year for anyone who loves cricket, whether you are a spectator, a player or a coach.
"The preparation for the players is physical and technical and mental. They have five months to think about things and start preparing, then all of a sudden the last few weeks of preparation fly by and we are ready to play. We had a good week in Dubai last week and have had five days to prepare since then so the game against Durham University was a useful one to slot in as well.
"We don't want for anything now. Virtually all of the squad is fit. We have had time to polish things off and there are no excuses from now on."