Irish Government backs cricket team over World Cup snub
Last updated on .From the section Cricket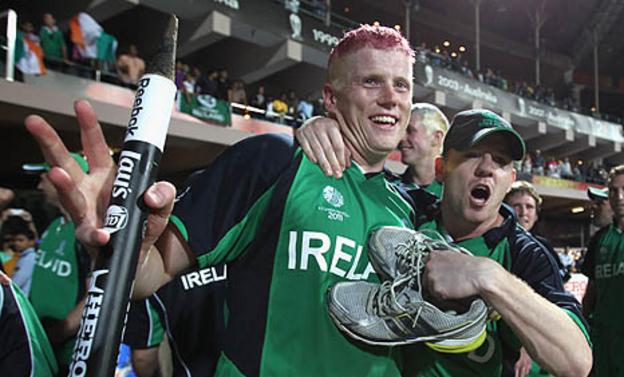 The Irish government has promised to back Ireland's cricket team's efforts to overturn its exclusion from the 2015 World Cup.
Cricket Ireland has vowed to fight the decision and the Irish Government has now spoken out on the issue.
"My offices are available to assist the campaign," said Irish sports minister Leo Varadkar.
The minister was speaking at a special reception to welcome back the national team after their heroics at the recent World Cup where they defeated England.
Mr Varadkar added that the highest ever successful run chase at a World Cup, and the fastest ever World Cup Century ensured a most memorable day, not only for Irish Cricket, but for Irish sport in general.
The minister added said he fully supported the efforts of Cricket Ireland and the other non-Test countries to persuade the ICC Board to reverse its decision.
"To coin another phrase, it's just not cricket," said Varadkar.
"This 'closed shop' approach cannot be good for the game, and appears to fly in the face of the sacred values that cricket has espoused for so long - namely fair play, sportsmanship and camaraderie."