Scotland to face two former captains in MCC game
Last updated on .From the section Cricket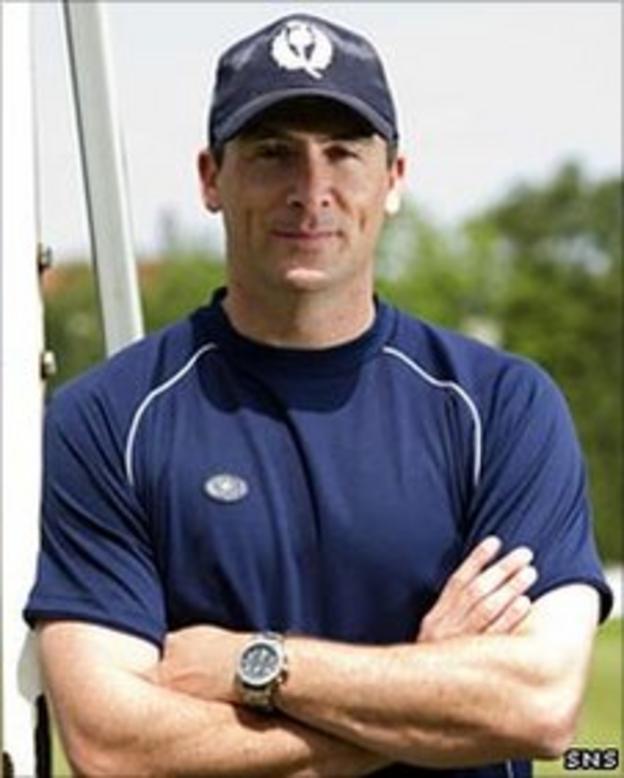 Scotland will face an MCC side containing two of their own former captains as they start their season's preparations at Lord's on Thursday.
Gavin Hamilton and Ryan Watson are in a side that also includes Jamie Dalrymple, of Middlesex and England, and Hamid Hassan of Afghanistan.
Overseas professional Luke Butterworth, from Tasmania, will make his Scotland debut in the limited-over fixture.
The 50-over match acts as a warm-up for opening Clydesdale Bank 40 fixtures.
Scotland start their campaign against Durham, on 24 April, and Leicestershire the following day.
And coach Pete Steindl has given some young players a chance to experience playing at the home of cricket.
Oliver Hairs of Grange is joined in the side by Watsonian duo Ewan Chalmers and Ryan Flannigan.
Hairs' Grange team-mate, Gregor Maiden, has been chosen as wicketkeeper.
MCC: Gavin Hamilton (captain, Scotland, England, East Bierley), Mark Tomsett (MCC Young Cricketer), Darren Bicknell (Surrey, Notts), Ryan Watson (Scotland, Forfarshire), Jamie Dalrymple (England, Middlesex), James Benning (Surrey, Leicestershire), Mark Alleyne (England, Gloucestershire), Richard Wilkinson (MCC YC, Loughborough), Ryan Bradshaw (wk, MCC YC), Kevin Dean (Derbyshire), Hamid Hassan (Afghanistan).
Scotland XI: Gordon Drummond (captain, Carlton), Oliver Hairs (Grange), Ryan Flannigan (Watsonian), Ewan Chalmers (Watsonian), Richard Berrington (Greenock), Preston Mommsen (Carlton), Gregor Maiden (wk, Grange), Luke Butterworth (Tasmania), Majid Haq (Clydesdale), Matthew Parker (Forfarshire), Gordon Goudie (West of Scotland). 12th man: Calvin Burnett (Arbroath).