Ex-England coach Duncan Fletcher eyes Hampshire return
Last updated on .From the section Cricket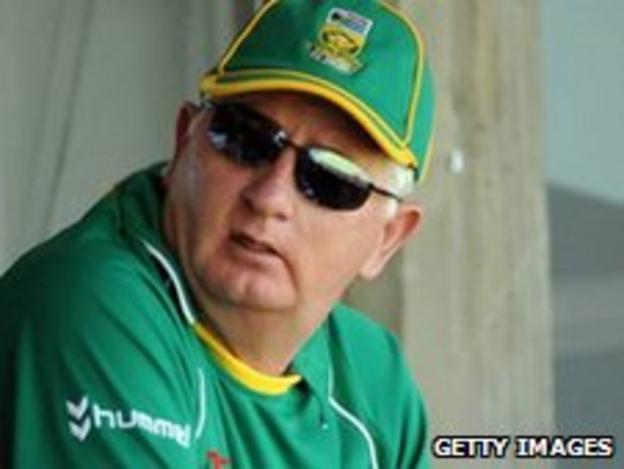 Former Hampshire coaching consultant and ex-England boss Duncan Fletcher says he would like to return to the county in the future.
"I had a genuinely nice time at Hampshire and I hope it hasn't finished," he told BBC Radio Solent.
"I'd be more than willing to go back but it's up to them, hopefully they'll take me back," said the Zimbabwean.
The ex-Glamorgan coach became England boss in 1999, but resigned in 2007 after an unsuccessul World Cup campaign which saw them fail to make the semi-final stage.
Fletcher's next test in England will come in July, when India compete in a summer tour, but the Zimbabwean says that despite his new role, he hopes to remain in contact with Hampshire.
"It's quite upsetting because that's the one area I'm really going to miss because my relationship and the enjoyment I got out of working with Hampshire is fantastic," he said.
"Hopefully I can maintain the relationship with them because I'm only going to India for probably two years at the moment and I'd really like to stay involved with Hampshire because I think it is a really well run County."