Sloggers edge into second round of Memorial Trophy
Last updated on .From the section Cricket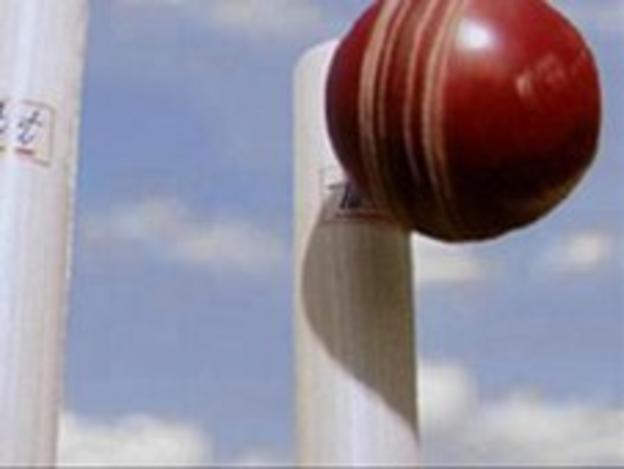 Sloggers edged into round two of the S E Guy Memorial Trophy as they beat Natwest on account of having lost fewer wickets with the scores tied.
NatWest batted first to score 97-6 in their 12 overs, Karl Le Fevre top scoring with 45.
Sloggers response saw them reach on 97-5 after 12 overs, Luke Kellett contributing 32.
Exiles are also through to the second round if the Trophy after beating PWC by seven wickets.
In Wednesday's other first round matches, Armchair beat RBC Internationals by nine wickets, while Lutea Mavericks thrashed InfrasoftTech Walkovers Colts by 86 runs.