Derbyshire captain Sutton deflated by Sussex defeat
Last updated on .From the section Cricket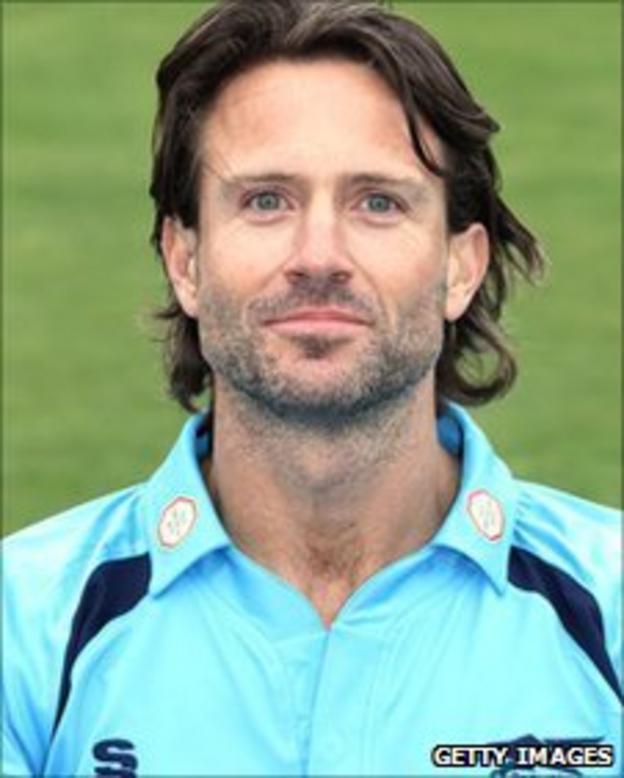 Derbyshire captain Luke Sutton has criticised his side's performance in their CB40 defeat by Sussex on Sunday.
"We were nowhere near good enough today, which is really disappointing," Sutton told BBC Radio Derby.
"They are a top side and we weren't on our game today so we got clobbered, it's as simple as that."
He continued: "Playing against players of that ability, the margins between getting it right and wrong are very small - you've got to aspire to bowl the ball exactly in the right area because if it's not they will punish you."
The defeat, which put Sussex above Derbyshire at the top of the CB40 table, comes a week after .
Sutton, who is helping run the county's first-team affairs, says they are keen to move on from the events of last week and look forward to their game against the Netherlands on Tuesday.
"The team are in good spirits," insisted Sutton. "I'm looking forward to this time being over so we can move on. It has been a hectic week.
"It has been a bit destabilising, but we're trying to get everything to settle down.
"The spirit among the players is very good. We're still three [wins] from five from the competition and we've got to go to Holland now and get ourselves right. If we win that we're four from six and we're in a great position in the group.
"Holland beat us at Derby so we've got a point to prove."